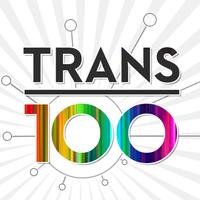 The 2014 edition of the Trans 100 has been taking nominations of local and for the first time international trans people who deserve to be recognized for their leadership and active roles in making the trans community a better place.
But if you have some suggestions on who to add to this year's list for 2014, better bust a move on getting that nomination in. Some of you international trans peeps complained after last year's list was released, so you have no excuse this year to not nominate international transpeople from yours and other nations.
Nominations for this year's edition close on January 15, Dr MLK, Jr's birthday to help you remember that.
To nominate a domestic or international trans person for the Trans 100,
you can click on this link
to handle your nomination business.
I have a few people I think deserve inclusion, and I'm going to be busy getting them nominated. Hopefully some of you will do the same before January 15.