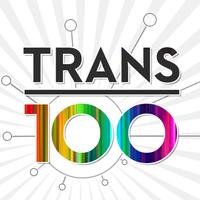 If you're in the TransGriot's shoes and couldn't be in Chicago (or Phoenix darn it), or couldn't get tickets for the sold out Trans 100 Launch Event featuring the talents of KOKUMO, Janet Mock, Dr Kortney Ryan Ziegler, Namoli Brennet and Joe Stevens, now you can be in the room.
When the Trans 100 event starts at 7 PM CDT it will have a live feed you can watch. You knew Moni was going to make it easy on you TransGriot readers to find it, so
just click on this link
to watch the action LIVE from the Mayne Stage.
And yep, I'm wondering myself who will be the folks on the initial Trans 100 List. Looking forward to the day when we get to see multiple national and international trans lists.
You can tune in tonight to find out the 100 trans people who were honored for the inaugural US list.