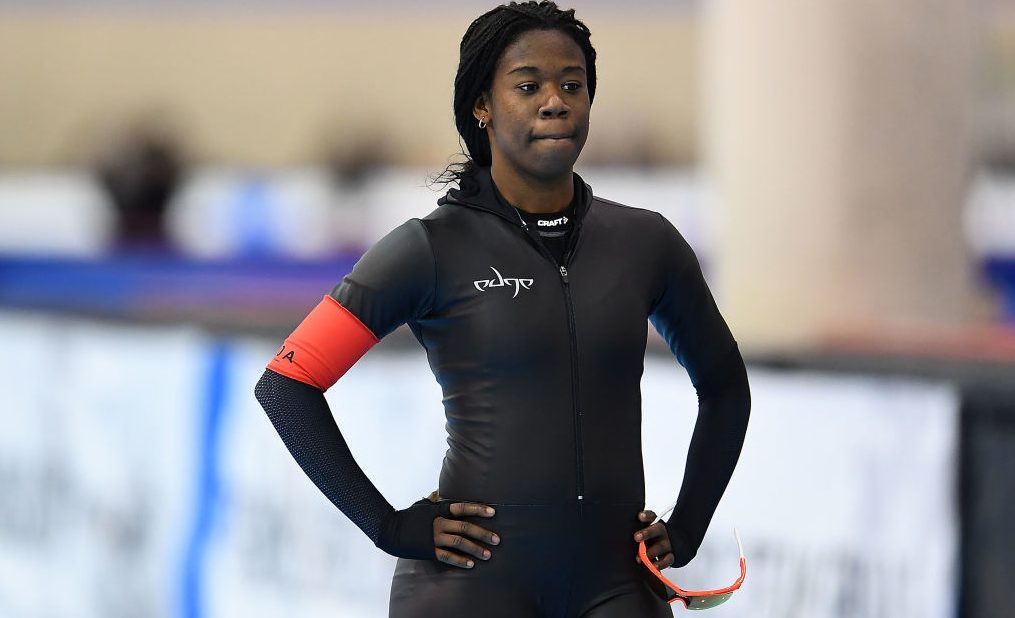 24 year old Erin Jackson has only been participating in long track speed skating full time for four months. Coming into the US Olympic Speed Skating Trials in West Allis, WI she had posted a personal best 39.51 time in the 500m back on December 23 in Salt Lake City.
But the former University of Florida engineering student and inline skater from Ocala, FL picked a great time to set new personal best times, and did so when the pressure was highest.
"I really wasn't expecting any of this, just coming in as a newbie, just trying to do the best I can. " said Jackson. "A couple of weeks ago I was still in the 40's. So this has all happened pretty fast."
The best she can is going to take her to Pyeongchang, South Korea and the Winter Olympics.
She went 39.22 in her first heat during the Trials Friday night, and even faster in her second heat at 39.04 to become the first Black female athlete ever to qualify for a US Olympic long track speed skating team.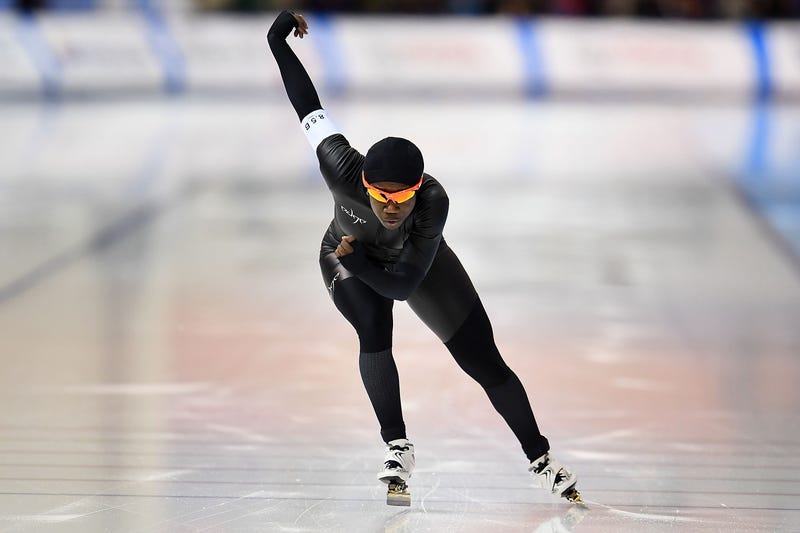 Jackson finished third in the 500m, behind her Ocala, FL homegirl Brittany Bowe and Heather Bergsma to punch her ticket to Pyeongchang.
February 8 and the start of the upcoming Winter Games is getting more interesting by the day with all this Black Girl Magic happening.