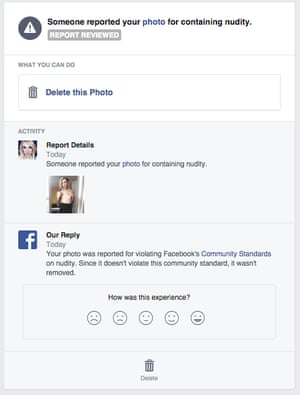 Back in 2011 I wrote about the case of Andrea Jones, who
bared her chest
to protest Tennessee's refusal to change the gender marker on her driver's license despite despite having genital surgery and was arrested for indecent exposure despite the state of Tennessee's refusal to change the gender marker on her birth certificate.
The police report when Ms. Jones was arrested at the time misgendered her. "Mr. Jones continued to yell that he had the right to show his breasts in public," it read, "and wanted to be recognized as a female."
The issue also cropped up when supermodel Andreja Pejic, during the androgynous modeling phase of her career, was bare chested on a 2011 cover of Dossier magazine that Barnes & Noble stated they would only stock on its shelves if the magazine was in an opaque cover
Well, the passage of four years hasn't made the issue go away. It's a question that is being asked again because of that sexist double standard on Facebook and Instagram that allows men to bare their nippled chests but women cannot show theirs.
The exceptions to the policy are women breastfeeding, showing breasts with post mastectomy scarring, and sculptures and art featuring nude bodies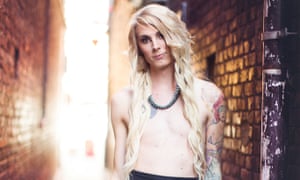 And
it's being challenged
by 24 year old Canadian trans woman Courtney Demone. In a
Guardian
interview she asks, "So at what point in my breast development do I need to cover my nipples? I already feel shameful about them being visible, but at what point does society say it's unacceptable for them to be out?"
The Facebook and Instagram community standards policy removes images of genitalia and of women's breasts, but not of bare chested men.
Demone campaign is another arm of the #FreeTheNipple movement started by actor and producer Lina Esco, that seeks to challenge societal and social media censorship of women's bodies and desexualize the portrayal of women's nipples in Western society.
It's a campaign that public figures such as Naomi Campbell, Rihanna, Cara Delevigne, Rumer Willis and Miley Cyrus have lent their support to.
For transkind, it's a question that goes to the core of our identities, and it is one that both trans men and trans women face. At what point does it become acceptable for a trans man to bare his chest, and at what point does the societal script flip for trans women and it becomes unacceptable for us to not be able to?