A
conference is scheduled to take place
in Johannesburg, South Africa today for Africa Trans* Visibility Day.
It continues to point out the increasing visibility of trans people on the African continent, and my African trans cousins continuing to come out of the shadows, owning their power, and demanding recognition of their humanity.
Continental African trans people taking their rightful place in their various nations is a much needed and welcomed sight for those of us in other parts of the African Diaspora who would like to see more continental African trans leaders get the attention in international trans human rights circles they deserve.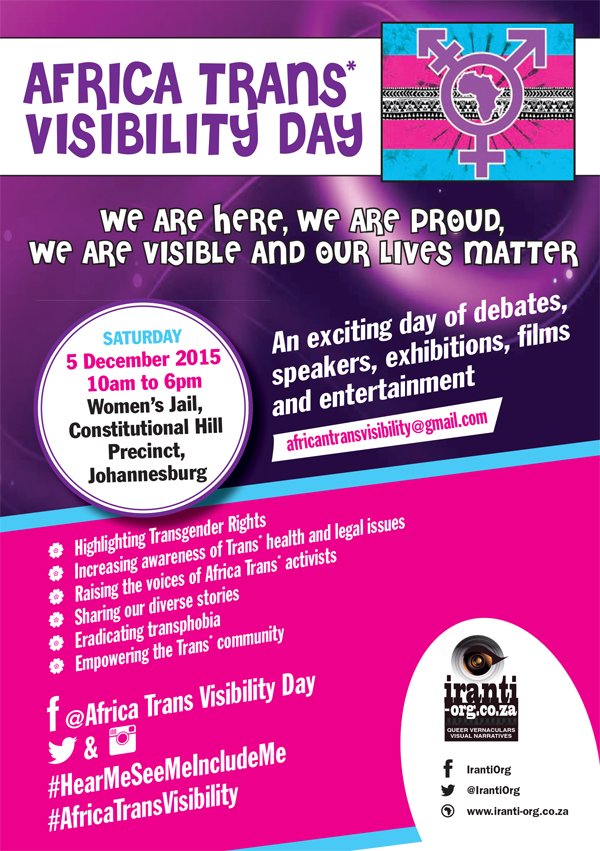 Speaking of conferences, back on September 28-30 there was a previous conference organized in Johannesburg that brought together activists from 12 nations put together by Gender DynamiX, Iranti-org and Global Action For Trans* Equality (GATE)
In this video, continental African trans people are telling their stories and giving you a taste of what living their trans lives is like in their various nations