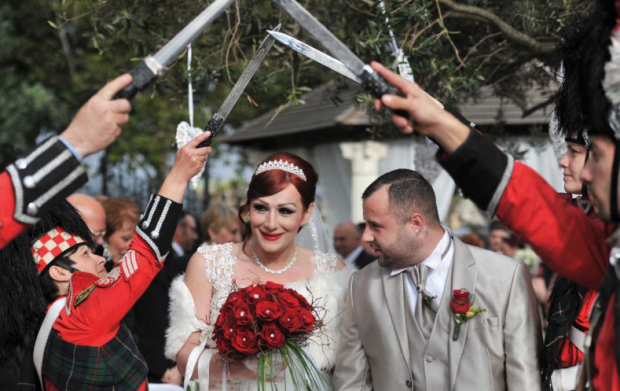 The landmark
Araguz v. Delgado
marriage case
here in Texas has finally been resolved, but one of the cases I was watching in Malta that involved trans woman Joanne Cassar was settled after an 8 year battle that took it on the verge of being heard by the European Court of Human Rights and it becoming an issue in a 2013 Maltese national election that resulted in the ruling party getting swept out of power.
After her successful nearly eight year battle in which the Maltese government fighting her was ousted at the polls and the new one settled the case, Joanne Cassar could finally exhale.
She also got to watch as a nondisclosed Maltese trans woman followed the trail Cassar blazed and made history
to became the first to get married
in their island nation.
So what has happened since Cassar won her long marriage fight? She
finally got the opportunity
to walk down the aisle and say 'I do" to her new husband on March 31
Cassar got married to her husband Kurstin on that date, and as you probably guessed she was thrilled that the day she'd fought so hard to make happen is finally a reality.
Say hello to Mrs. Joanne Sciberras Edwards, and hope that she and her hubby have a long, happy and healthy marriage.