Well, if you're wondering what my opinion was about Caitlyn Jenner before she and her
I Am Cait
entourage rolled through H-town. I was neutral about her. There's even a few posts on this blog where
I expressed
those
hopeful thoughts
when she came out back in March.
But after a long series of Jenner media missteps, m
y 'trying to be patient' phase with Caitlyn Jenner and hoping she would evolve into the advocate she had the potential to be ended when she and her 'I Am Cait'
team crew stealthily came to my hometown Thursday. They arrogantly dissed me and other Houston trans community leaders who have been doing the work to advance the human rights of this community while she was a stepparent to the Kardashian kids.


Dissing the Houston trans community leaders who actually have done the inside the Loop groundwork to pass HERO was not a wise move on your or your show producers parts.



There are many people inside and outside Black Trans World because of my blog and longevity in the movement who respect my opinions about what goes on in Trans America.


You also just don't realize how badly you have screwed up with the Black trans, gender variant and SGL community by dissing
Angelica
on your show and now me by not talking to me period.

And that's before we even talk about the fact that Tracie Jada O'Brien and Miss Major are in California and you have yet to talk to these Black trans elders on your show.

W
hether you wish to acknowledge that point or not, our emerging Black trans leaders are watching how you treat our trans elders. With nearly two decades and counting of trans activism at a local state and national level and 21 years and counting of being me, FYI, I count as a trans elder.

And who has mentored many of those emerging Black trans leaders? The same Houston based Black trans woman you just dissed.

FYI Caitlyn, Houston is one of the epicenters of modern trans human rights activism, and Houston trans leaders are the heirs to that legacy.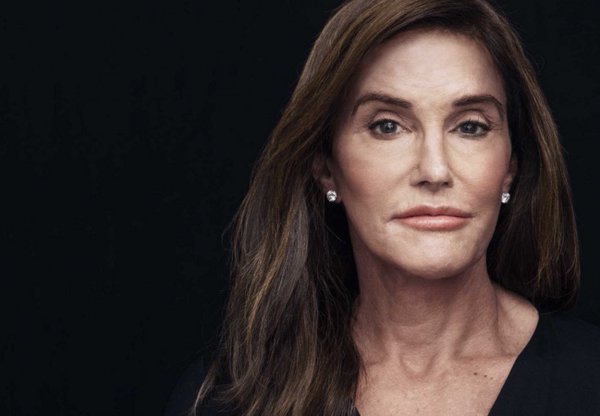 Note to some vanillacentric privileged peeps inside and outside the LGBT community who have been throwing shade at me for calling Caitlyn out for her BS in a viral post, y'all got it twisted. I don't need Caitlyn Jenner, she needs me.
I have the one thing she doesn't have. Credibility as a trailblazing Black trans leader in our human rights movement for 17 plus years with the awards and recognition to emphatically back it up.
I also have as of January 1 a ten year old blog 'nobody reads'. While my mere 8500 (and counting) Twitter followers pale in comparison to Caitlyn's. they have influence as you have already found out.
The other thing I have is the respect and love of a diverse group of people for being my authentic self for over two decades and counting.
I thank you for the love and support you have given me and letting me know how important you think I am to this movement and in your lives.
And my being patient with Caitlyn Jenner phase is over.

Google is your friend. So is talking to trans advocates, leaders and people who don't look like you and using your celebrity status to elevate their work if you're serious about becoming an advocate for ALL trans people.