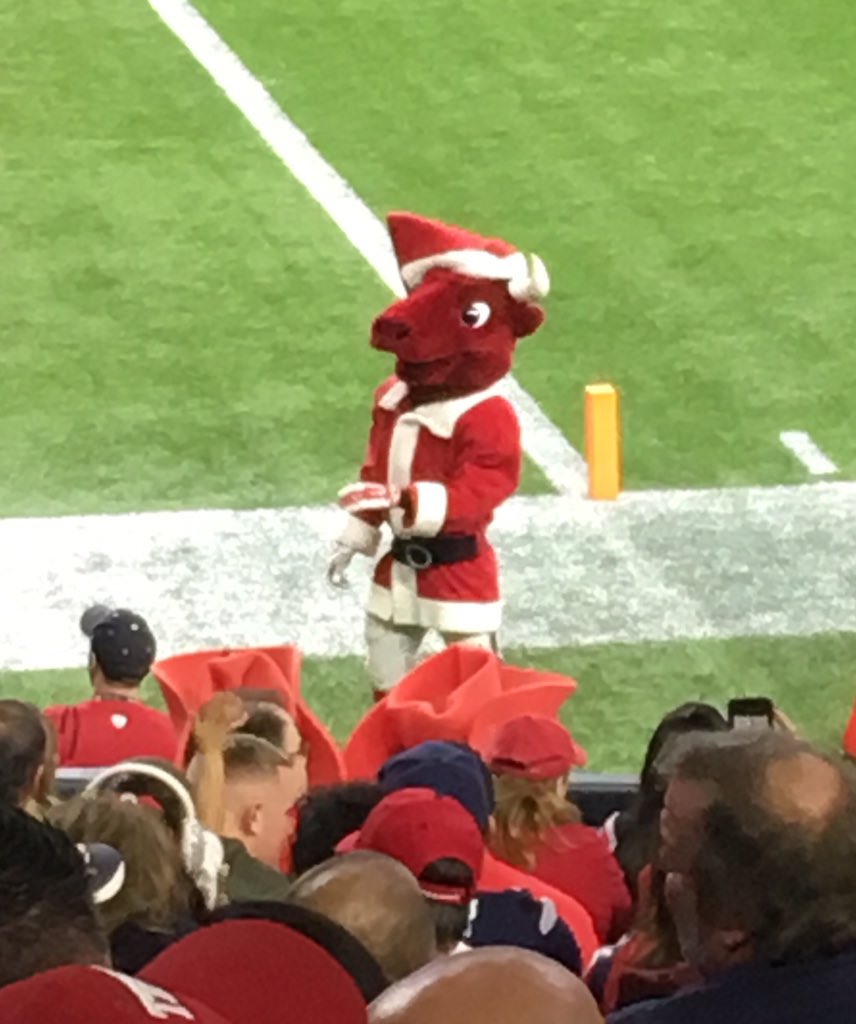 Ho Ho Ho! I;m feeling merry since I finally caught Mike, and I'm in position to claim my first prognostication title since 2012
But we still have three weeks to go and from now on all of the games will have massive playoff seeding implications. For the teams not in playoff contention, drafting positions are on the line.
Something else that is on the line for my fave NFL ballers is the AFC South title. They are unfortunately on a two game losing streak, and go play the Colts in Indianapolis, a place where they have never won as a franchise. Well, sooner or later they have to win a game in Indy, but will this be the year they do so?
Speaking of streaks, will the Panthers stay perfect? After their game with the Giants, they face the fading Falcons and the Buccaneers
And yeah, time for me to go on my late season kick to the title.


Week 14 Results
2015 Season Record.
TransGriot 10-6 TransGriot 131-77
M
ike 8-8 Mike 131-77
Eli 8-8 Eli 125-83

NFL Week 15 (Home team in CAPS)

Thursday Night
Buccaneers over RAMS

Saturday Night
Jets over COWBOYS

Sunday Noon
Chiefs over RAVENS
Texans over COLTS
PATRIOTS over Titans
WASHINGTON over Bills
VIKINGS over Bears
Panthers over GIANTS
Falcons over JAGUARS

Sunday Afternoon

Packers over RAIDERS

SEAHAWKS over Browns
Bengals over 49ERS
STEELERS over Broncos
CHARGERS over Dolphins

Sunday Night
Cardinals over EAGLES

Monday Night
SAINTS over Lions