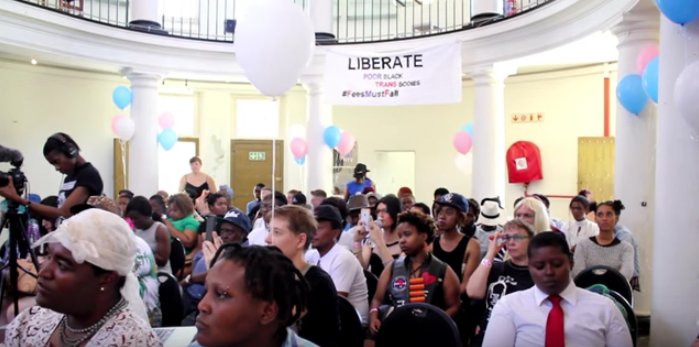 I keep pointing out the trans human rights movement is an international one, and we have increasing evidence of that global reach every day.
On December 5 the first ever
Africa Trans* Visibility Day
event organized by Iranti-org took place at Johannesburg's Constitutional Hill. Activists from six African nations gathered for an all day program of panel discussions covering trans rights, accessing health care, safety, security, legal recognition and employment in their various nations and on the African continent.
The event was also designed to create visibility for trans Africans and celebrate them taking ownership of their lives. The afternoon program was filled with musical performances and gatherings to give the attendees a chance to connect and network with each other.
Activists for this inaugural Africa Trans* Visibility Day event came from Lesotho, Kenya, Botswana, Namibia, Uganda and the host nation South Africa
The organizers not only wish to see this become an annual event that has ownership from all trans Africans, but the hosting duties be rotated amongst various nations.
Hope that happens for Africa Trans* Visibility Day as well