For the last few months I've been basically sitting back and observing the developing Caitlyn Jenner situation. Been paying attention to the growing trans community backlash aimed at her ever since she came out as trans back in March and
gave a well received speech
at the ESPY's.
Unfortunately, whatever good will she earned from that initial coming out ESPY speech is rapidly dissipating. She already had much suspicion aimed at her because of the visceral dislike many people have for her media hungry Kardashian stepdaughters, while other people in Trans World have a long list of other issues with Caitlyn Jenner they vent about .
Let's tell it like it T-I-S is. Caitlyn's first few months as a freshly out trans woman have been problematic at times. She gets honored with an ESPY and named by Barbara Walters as her Most Interesting Person of 2015, but follows it up by uttering jacked up commentary rooted in her conservative political beliefs and vanillacentric privilege.
Yesterday Caitlin bounced into my hometown to tape an episode for the second season of
I Am Cait
to talk about HERO. Yes, it's a discussion we need to have now that we have just gotten past a contentious runoff election, we narrowly continued the 30 year Democratic control of the Houston mayor's office, held the controller`s seat and kept a progressive majority on Houston City Council come January 2.
And I find out Caitlyn's here while watching last night's 10 PM newscasts.
But the irritating thing for me is you have that HERO discussion with Kate Bornstein, Mara Keisling and Candis Cayne, none of who live in Houston by the way, and you flew Mara in from DC to tape this show.
Yes you get Ann Elder, an amazing ally to our community who the
Houston Chronicle
wrote a wonderful feature story on along with her trans child Ben that was published on Sunday.
The problem I have with it along with many of our allies is that the taping had no Houston trans representation, and especially Houston trans people of color leaders to discuss on camera an issue that we have been all in about and are the experts at discussing in HERO. In Dee Dee Watters and my cases, we have been fighting to pass our human rights ordinance since January 2014.
And yeah, beside this being my hometown, we also have a diverse crew of kick ass trans activists and leaders that your
I Am Cait
viewers should have been able to get to know., but because of your (or your producers) lack of vanillacentric privileged vision, that won't happen.
So what happened to showing the diversity of the trans community and its leaders? Massive fail that I'm not happy about. I'm also not happy this happened while the waste of DNA who killed Ty Underwood was on trial 198 miles away in Tyler.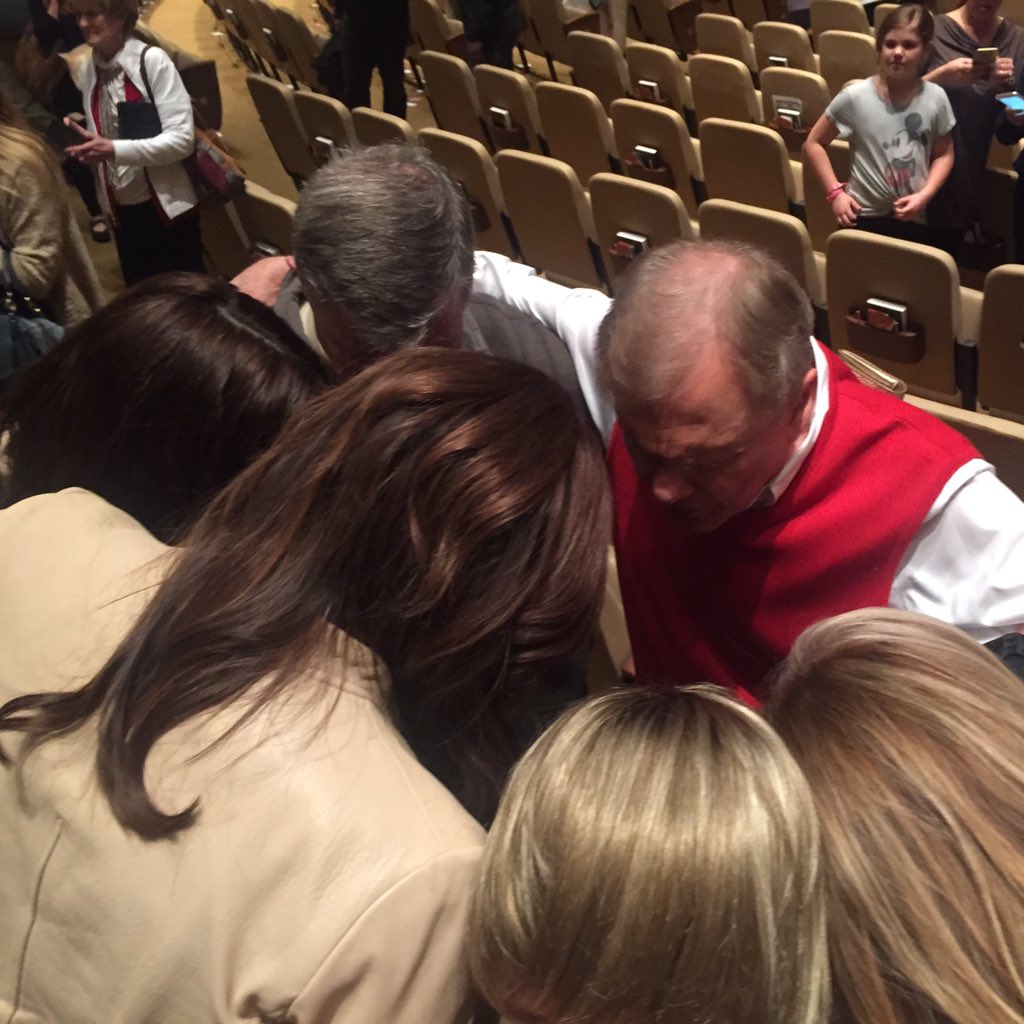 Then you compound the melanin free photo screw-up by going to the Christmas pageant at Second Baptist (Hate) Church, a venue in which its senior pastor Ed Young was hypocritically preaching anti-HERO and anti-trans vitriol from his pulpit as one of his youth ministers was getting carted off to jail for molesting teen Second Baptist girls.
Never mind the fact that Melissa Murry
has been leading that initiative
here locally, but was nowhere in range of the camera when this photo was taken .
Naw, this ain't about me 'not getting camera time' as someone shadily threw at me on my Facebook page when I complained about the melanin free photo devoid of Houston trans representation.
This is about once again the predominately white trans community conveniently ignoring the fact that some of our trans leaders don't look like y'all, and blowing another opportunity to use your vanillacentric privilege and media access to showcase some of those leaders.