Remember Marjorie Silva, the Latina baker in Denver who the right wingers tried to troll with a civil rights complaint for refusing to write anti-gay slogans on two Bible shaped cake she agreed to bake for conservafool activist William Jack?
Before Creating Change 2015,
I asked that we support Ms. Silva
by buying any baked goods we needed for CC15 from her bakery in a show of solidarity with her, and people did exactly that.
Well, the verdict is in concerning the religious discrimination complaint Jack filed with the Colorado Civil Rights Division.
They ruled that Ms. Silva
did not discriminate
against Jack when she refused to prep two Bible shaped cakes with anti-gay imagery and write derogatory phrases like 'God Hates Gays' in icing on the cakes.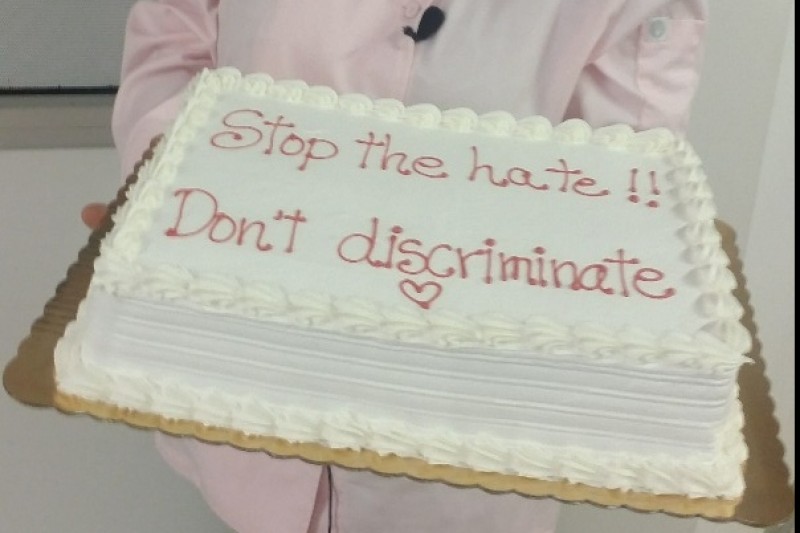 The Colorado Civil Rights Division noted in its decision that Silva is Catholic, and her refusal to complete the customer's requests was based on "derogatory language and imagery" rather than their religious nature.
Boom.
So happy to hear that Ms. Silva won and the trolling Christohater lost Of course Jack is going to appeal the ruling, and it will probably result in the same finding.
Hope you Denver LGBT peeps will continue to support her Azucar Bakery when it comes times to buy your wedding cakes, but cakes of all kinds and for all occasions.