The men's Final Four is taking place in Indianapolis this weekend, and instead of us talking about whether the Kentucky Wildcats will win the two games they need to become the first unbeaten NCAA men's champions since Indiana did it in 1976, we are talking about events that happened up the street from Lucas Oil Stadium at the Indiana statehouse and governor's mansion.
The GOP controlled Indiana legislature passed a RFRA (Religious Freedom Restoration Act) that is a Trojan Horse that allows discrimination against TBLG people, and is so broadly written that it could open the door to discrimination to other groups that white male Republicans don't like on the basis of their alleged Christian beliefs.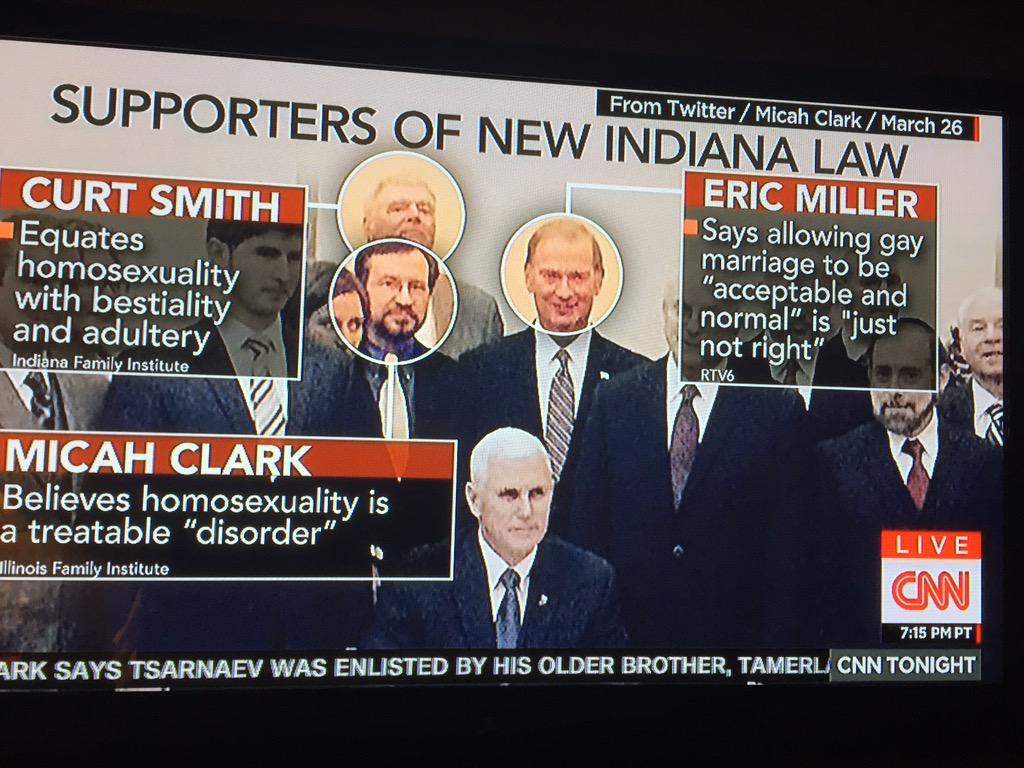 And for those of you who drank the GOP red Kool-Aid and claim it won't, then why did Indiana Governor Mike Pence (R) have a double secret signing ceremony for it last Thursday with three professional gaybaiters in attendance?
Hey, if you're so proud of this bill, then why the secret signing? Why are you ashamed Gov. Pence of your and your GOP controlled state legislature's discriminatory handiwork?
It has
triggered a backlash
that is seriously fracking with Indiana's economy through cancelled concerts and lost convention and tourist business. If they don't kill this unjust law, this may end up being the last NCAA men's (or women's) Final Four they host.
The 2016 Women's Final Four is scheduled to be held in Indianapolis next year.
FYI Texas Legislature, the 2016 Men's Final Four is scheduled to be in Houston. So I would suggest that you drop ALL the anti-TBLG bills you flied this session in order to avoid the fate of Indiana.
The coaches involved in this year's Final Four, Michigan State's Tom Izzo, Wisconsin's Bo Ryan, Kentucky's John Calipari, and Duke's Mike Krzyzewski issued this statement condemning the Indiana law through the National Association of Basketball Coaches.
"We are aware of the recent actions in Indiana and have made a point to talk about this sensitive and important issue among ourselves and with our teams," the statement read. "Each of us strongly supports the positions of the NCAA and our respective institutions on this matter – that discrimination of any kind should not be tolerated. As a part of America's higher education system, college basketball plays an important role in diversity, equality, fairness and inclusion, and will continue to do so in the future."

Stay tuned, we'll see if Indiana does the right thing instead of the right-wing thing and kills this unjust law.