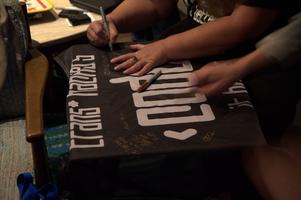 For those of you in the Bay Area, you'll have another opportunity to participate in an upcoming Trans* H4CK.
Trans* H4CK is creation of Dr. Kortney R. Ziegler that melds computer coding and app building with trans social justice to create programs and apps that solve real world trans problems .
The first ever one in Oakland last September I had the pleasure of attending. It was a wonderful and fascinating event I was honored to be there in attendance for and be one of the judges making the tough decisions as to which projects won.
On February 18 from 7-9 PM PST Kortney is putting together another Trans* H4CK for trans and queer nerds and calling for you to come together for a night of collective hacking, networking in a safe, diverse and friendly environment.
No tech skills are required and hackers of all levels are welcome to attend. Light snacks and refreshments will be provided,
but space is limited
.
The location of the hack will be released a day prior to the event to ensure privacy, so if you're a trans or queer hacker, sign up ASAP..