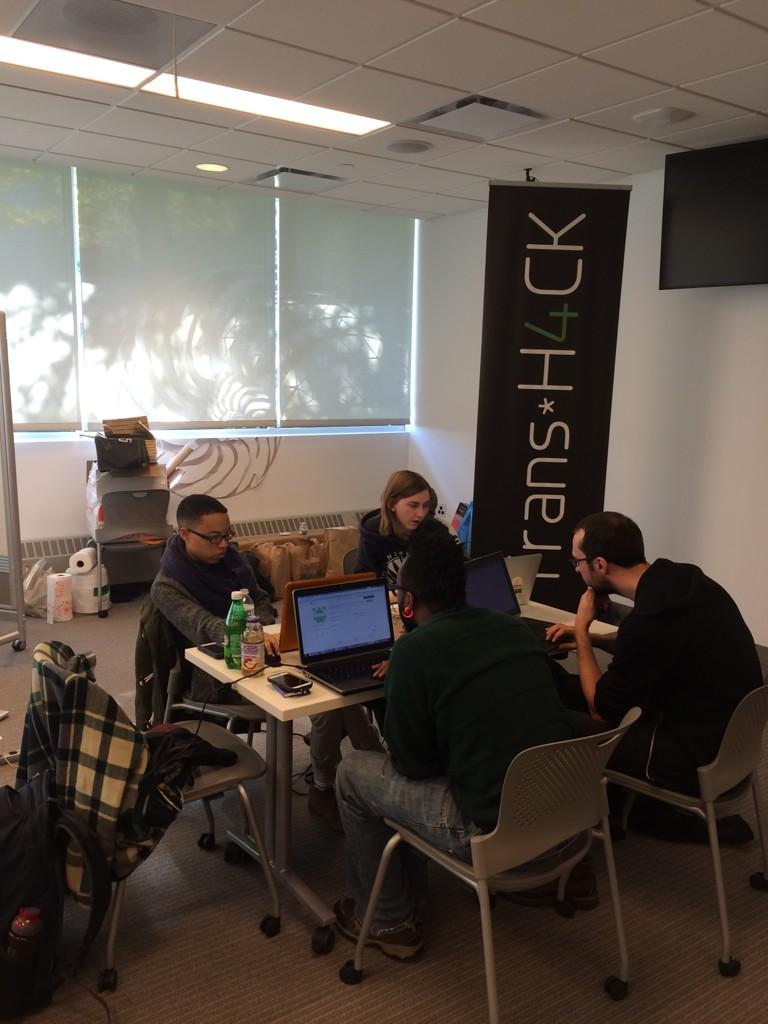 While some of us are gathered in Dallas for the Facing Race Conference, at this moment there are teams of people in Boston busily working at the Harvard Innovation Lab attempting to create apps and programs to solve real world trans social justice problems.
It's Dr. Kortney Ryan Ziegler's latest edition of Trans*H4CK, his innovate melding of technology and social justice into an hacking event.
I had the pleasure of witnessing the first wildly successful one in Oakland, and there was another one held in conjunction the the Trans 100 unveiling in Chicago earlier this year. Now Dr. Z has brought it to Beantown and the Harvard Innovation Lab, and you can follow what's happening at the #Transh4ck hashtag.
My sisters Angelica Ross, Lourdes Hunter and Allyson Robinson are also in the Trans*H4CK Boston house as well.
You can bet that today's tech panel discussion will be an informative and enlightening one, and it will be interesting to see what apps come out of this edition of the tech social justice event.
And can't wait to find out what locale Trans*H4CK hits next.