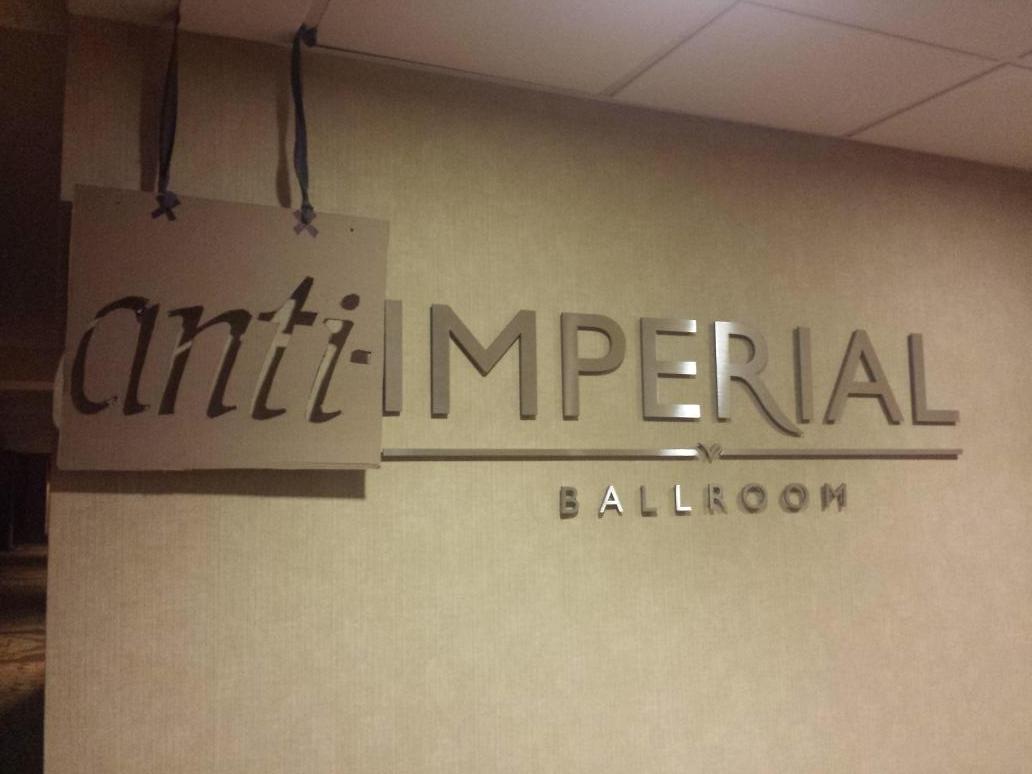 Wish I had been able to stay for the final day of seminars for the Facing Race Conference, but had to fly back home from Dallas last night.
During the a little over 24 hours I was in the Hilton Anatole Hotel for this event I got to have fun being one of the emcees for the opening plenary with Jeff Chang.
And you know if I was missing
Scandal
to have my face in the place for this opening plenary session, I felt it was important for me to be there repping H-town and my trans community
I had the honor and pleasure of meeting Rinku Sen, Rosana Cruz, Paris Hatcher and some of the wonderful people keeping this conference running smoothly.
I got to see old friends like Nephew AKA Jaison Gardner, Key Jackson, Bishop Tonyia Rawls, Holiday Simmons, Samantha Master, Carla Wallace, Dru Levasseur and Parker T. Hurley.
I got a chance to step away from the hotel for a moment and have lunch with Rafael McDonnell as we got caught up on developments on our respective ends of I-45.
I got to meet people in the flesh I've known for a while online like Isa Noyola and Sister Outsider and have substantive conversations with them.
I especially enjoyed meeting our young people and having those intergenerational conversations that are not only important to passing on the history and knowledge, but keeping a movement vibrant and alive.
It was also nice to see my trans fam that were involved in this event handling their panels business. They expressed they were just as happy to see me on the opening plenary stage Thursday night.
And yes, it was my pleasure to have those conversations with every person that stopped me in the hallways of that cavernous hotel I enjoyed talking with you, taking photos and sometimes being the one holding the camera taking photos of you.
Thank you for expressing how much you loved my blog and my first time ever stint at a major conference as a master of ceremonies. I suspect it won't be my last time doing so either.
What I would have loved to be able to do is to have been able to stay for today's seminars.
There were some great ones and panels on the schedule at the Hilton Anatole with some renowned people in the progressive movement I would have loved to have had my fangirl moments with today like Van Jones and Victoria Rowell.
Oh well, it'll have to wait until the next time I either attend this conference or I bump into them while I'm attending another one somewhere around the country.
Hopefully, I'll get the opportunity to see a future Facing Race Conference come back to Texas, but on my end of I-45 in Houston