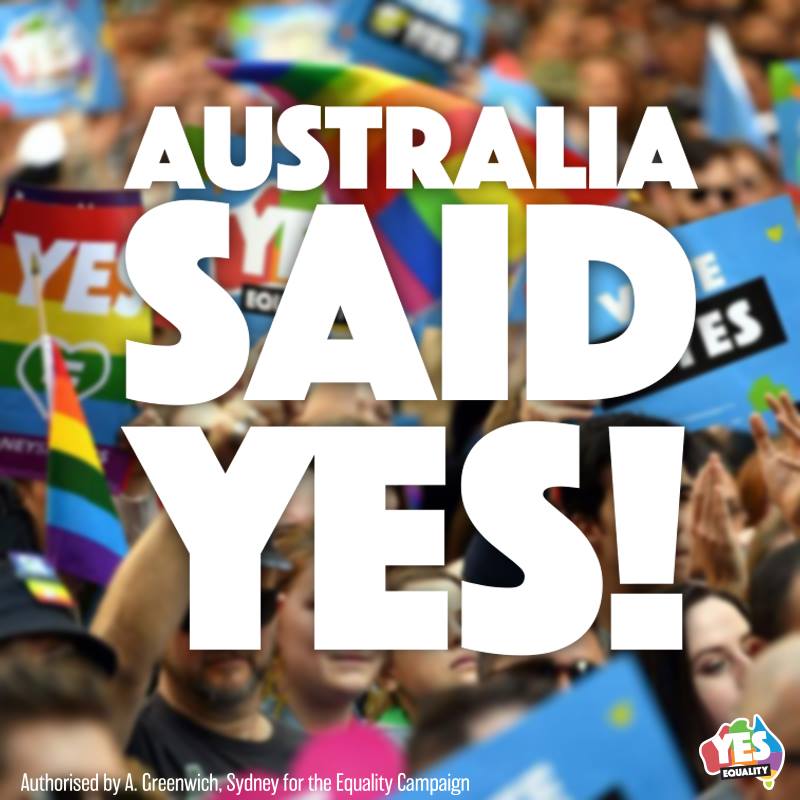 Congrats to our Australian TBLGQ! After a two month mail ballot campaign that got nasty at times, the Australian Bureau of Statistics announced that 61% of the population voted YES in favor of marriage equality, with 38% against.
More than 12.7 million people, or 79.5% of the Australian voting age population took part in the marriage survey that opened on September 12 and ran until November 7. .Every Australian state and territory voted in favor of marriage equality
The vote clears the way for the next stage of the fight to take place in the Australian Parliament,
Prime Minister Malcolm Turnbull wants it to become law by Christmas, but the conservatives gearing up for a last ditch battle to keep the will of the people concerning Marriage equality from being enacted into law.
Stay turned, because this is about to get very interesting Down Under.