One of the things I got to do when I took my 2014 Labor Day weekend vacation trip back to Louisville was head to the WFPL-FM studios in downtown Louisville to
record an episode of Strange Fruit.
Strange Fruit
in this case is the talk show
and podcast
hosted by Dr. Kaila Story and Jaison Gardiner, AKA known as Niece and Nephew to moi, that on a weekly basis discusses politics, pop culture and Black gay life.
And yeah, definitely need to show their wonderful producer Laura Ellis some love as well.
So far I've been on
Strange Fruit
twice, with the 2014 studio appearance being the last time I was on it.
Been a little busy since September 2014 and so have they. Niece has gotten married since then and has her women and gender studies associate professor teaching gig at the University of Louisville to keep her busy.
And she was just named to the 2017 NBC Out
#Pride30 list.
I did get to see and spend some quality time with Niece and Nephew when I went to Da Ville for my vacation last year.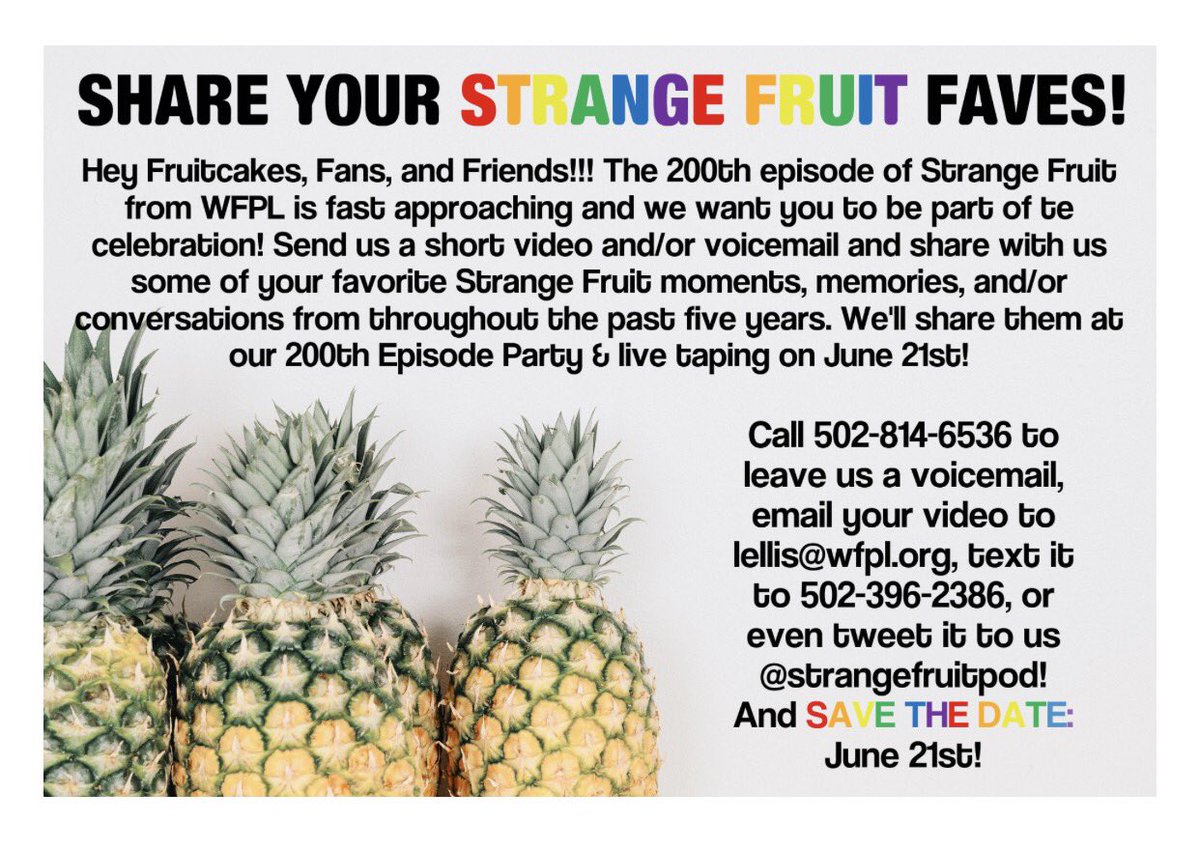 They will be celebrating this upcoming broadcasting milestone of 200 shows on June 21 with a live taping and party.
Congrats Niece and Nephew for 200 amazing
Strange Fruit
shows! Thank you for not only inviting me to be a part of it and getting the chance to speak to you Fruitcakes (the nickname for their listeners) but for educating, entertaining and informing your WFPL-FM listeners and those who enjoy it via podcast for the last several years. .
May
Strange Fruit
continue its high standard of radio broadcast excellence in discussing the issues of importance to our community, and make it to the next broadcasting milestone of 300 shows.