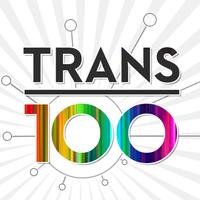 Too bad I can't be there for this one, but for those of you in the Chicagoland area, you'll get an opportunity to roll over to the Mayne Stage on March 31 and see Janet Mock, Dr Kortney Ryan Ziegler, performances by Namoli Brennet and Joe Stevens in the The Trans 100 List Kickoff Event.
It's being hosted by Kokumo and runs from 7-9 PM CDT and it's free, but
you'll need to register
because my sources tell me seats are going fast.
March 31 happens to also be the Trans Day of Visibility and this event is commemorating the launch of the
Trans 100 List
that is a joint effort of Phoenix based This Is How and We Happy Trans.
Looking forward to it. Hey, I'm curious to know who made the inaugural list,.too