Because mass shootings on school campuses happen far too frequently in the United States, one of the facts of life for students currently attending our public schools is active shooter drills.
One recent active shooter drill at a Stafford County, VA middle school had a unnecessary helping of transphobia injected into it
During the drill, a trans feminine student was not only barred from going into either the boys or girls locker rooms by school staff, she was told by the PE teachers to sit alone in the bleachers and subsequently in the hall while the cisgender students in her physical education class were immediately sheltered in the nearest locker rooms and bathrooms.
This is outrageous on many levels. An active shooter drill happens so that kids are taught the basic procedures necessary to survive an attack like getting to shelter quickly. Any hesitation in doing so can be deadly.
The PE teachers in question not only outed the student by doing this, they basically made the problematic statement to the world that you considered the mere presence of this trans child in the student body to be more dangerous than some assailant who is gleefully shooting up a school.
You also left that trans student, through your transphobic actions, exposed had this been an actual active shooter situation.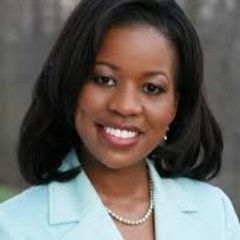 Stafford County Public Schools spokeswoman Sherrie Johnson said in a statement concerning this disturbing incident:
"Stafford County Public Schools does not comment on individual student incidents to avoid divulging confidential information. However, the new superintendent has requested a review of all protocols and procedures to ensure that all children are treated with dignity and respect. We take such matters very seriously and they will be addressed. The welfare of all students is of the utmost importance for SCPS."
Ms Johnson, unfortunately the teachers at the SCPS middle school in question failed to demonstrate during the drill that the welfare of this SCPS trans feminine middle school student was of the utmost importance to them,
When asked by reporters if the trans feminine girl should have been allowed into the girls' locker room because she identifies as a girl, Johnson said that all the policies, practices and safety procedures are under review.

The Virginia and national trans community will be watching to see if the SCPS policy review is not only expeditiously conducted, but what
recommendations
or policy adjustments come out of it that
protect
this trans child and
others
that happen to
matriculate
in this
district
Of course, news of what happened to the still unidentified trans child has pissed some folks off.
People in the district and the Stafford County area are planning to attend the next scheduled Stafford County Public Schools board meeting scheduled for tomorrow night at 6:30 PM EDT to let the board and new Stafford County Public Schools superintendent Dr Scott Kizner have it.
One thing that needs to be repeatedly stated until it drilled into the heads of every employee and administrators in that district, is that a trans child's life is just as valuable as any cisgender kid.
And that includes protecting their lives in an active shooter situation.