Some good news to report for you out of Houston this week.
As y'all know, the fake faith based hatemongers have their draws in a bunch over the monthly Drag Queen Storytime event held at the Freed-Montrose Public Library.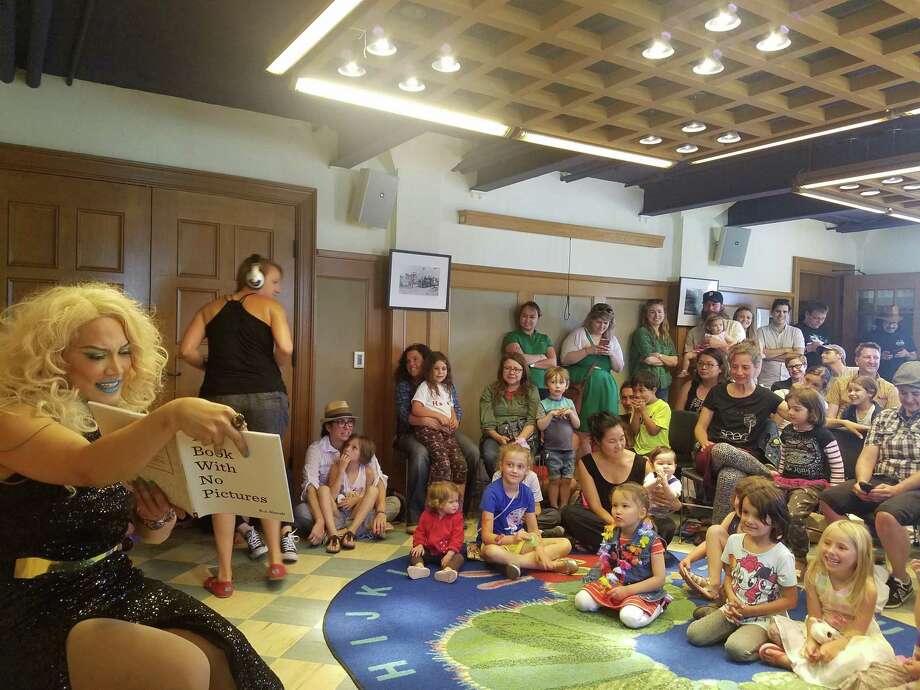 A group of faith based haters with a long history of filing frivolous suits in Chris Sevier, Tex Christopher, Tracy Shannon and Calvin Miller
filed another one in federal court
to stop this weekend's edition of Drag Queen Storytime from taking place at the Free-Montrose Library in the historic Montrose gayborhood on Saturday.
Sevier tried to claim that the library hosting Drag Queen Storytime amounted to the establishment of 'the religion of secular humanism". His frivolous suit history includes one filed against Apple in 2013 for 'making a computer that allowed him to access pornography'. A few years later he filed lawsuits in several states including Texas seeking the right for him to marry his computer.
Sevier also filed suits against four Democratic congress members who flew rainbow flags outside their offices claiming that by doing so, they were 'promoting the religion of homosexuality'.
Tracy Shannon's problem with Drag Queen Storytime is that her husband allegedly left her for a trans woman. And that pertains to Drag Queen Storytime in what way, Miss Thang?
Co plaintiff Tex Christopher claimed the event is 'grooming people to be transgender', and even threw in a comment about the suicide rates of trans children to buttress his weak argument.
"Why would they want to do that? Transgender children have the highest suicide rate. Why would we want to groom our children to be transgender?" Christopher said.
Naw Tex, its anti-trans hate and oppression coming from you, other evilgelicals, the TERF's and the Republican party that play a major role in spiking the trans suicide rate, not Drag Queen Storytime.
Another point is that drag queen does not equal to transgender person. Trans people can and sometimes do work as drag artists. But drag queens are predominately male performers who sometimes come out as trans people.
The case ended up in Chief Justice Lee H. Rosenthal's court, and she wasted little time in dismissing the suit and by extension, denying their attempt to get an injunction to stop this weekend's edition of Drag Queen Storytime.



On October 19, 2018, Tex Christopher, Tracy Shannon, Calvin Miller, and Mark Sevier sued

[library system head] Rhea Lawson and [Houston Mayor] Sylvester Turner, alleging that Drag Queen Storytime at the Freed-Montrose Library violates the Establishment Clause of the United States Constitution… On October 23, 2018, the plaintiffs applied for a temporary restraining order to enjoin the event…

There is no basis to support the requested relief. The application is denied.
Legal mic drop. The best part of Judge Rosenthal snatching their legal wigs is that they can't claim she is a 'liberal judge' because she was appointed by George HW Bush.
The fake faith based haters have appealed to ruling, but the end result is Drag Queen Storytime will go on as scheduled this Saturday. The suburban haters will probably be protesting it.