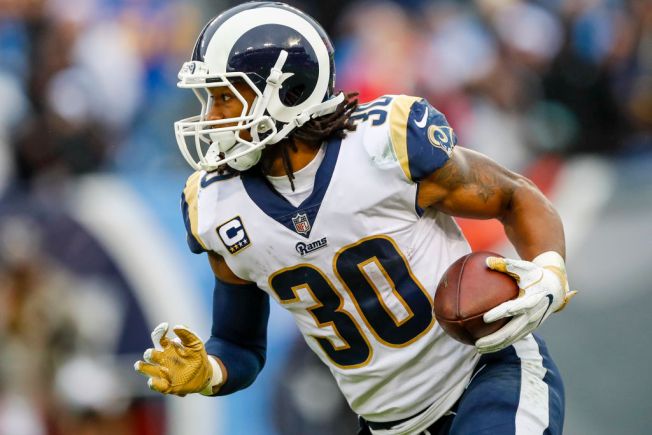 We're almost at the halfway point of the 2018 NFL regular season, and I have the lead in my season long prognostication contest with Mr. Watts.
Had another great week, but didn't expand my lead on the defending champion. Didn't lose any ground either due to us both ending
NFL Week 6
with identical 10-5 records.
With the Chiefs loss to the
Cheatriots
Patriots, the Rams are the only unbeaten team left. Can they stay that way or will the '72 Miami Dolphins be popping champagne per their tradition when the last NFL unbeaten squad finally loses a game?
After starting in an 0-3 hole, the Texans now have an chance to get on the plus side of .500 if they can beat the Jacksonville Jaguars. JJ Watt is back, and has some help with Jadeveon Clowney
As for who I'm picking in that game? Keep reading.
We also have another international game at London's Wembley Stadium this week on the schedule featuring the Tennessee
Titans
Traitors and Los Angeles Chargers
Four teams on on their bye week in the Packers, Raiders, Steelers and Seahawks That means we have only 13 games to pick.
Let's do this. My picks are in bold print with home team in CAPS.
Mike's picks are available at this link
Speaking of picks, hope you are doing the same at the voting booth for our future governmental leaders if you can early vote or on November 6.
Week 5 Results
2018 NFL Season Results
TransGriot 10-5 TransGriot 55-36-2
Mike 10-5 Mike 52-39-2

Thursday Night Game
Broncos over CARDINALS

London Game
CHARGERS over Titans

Sunday Early Games
Texans over JAGUARS
Panthers over EAGLES
Vikings over JETS
Patriots over BEARS
COLTS over Bills
BUCCANEERS over Browns
DOLPHINS over Lions

Sunday Afternoon Games
Saints over RAVENS
COWBOYS over Washington
Rams over 49ERS

Sunday Night Game
CHIEFS over Bengals

Monday Night Game
FALCONS over Giants