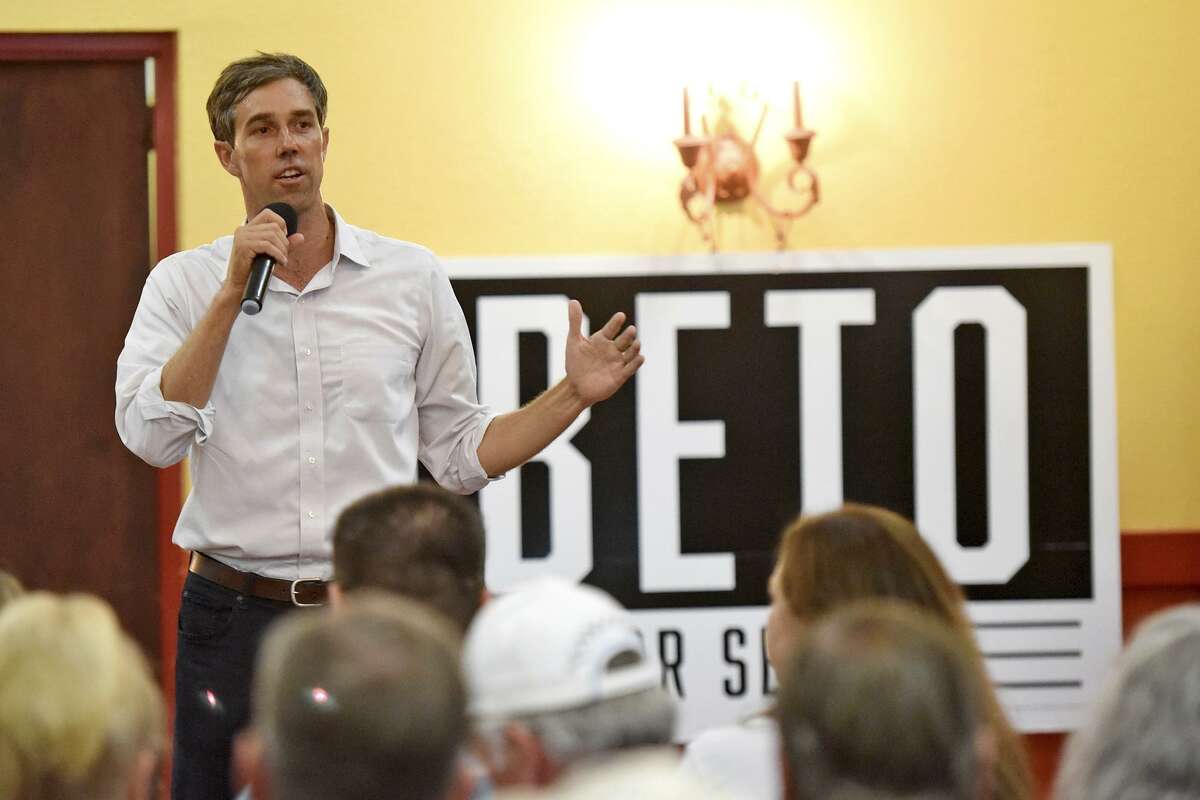 "With eyes clear but certainly not starry, we enthusiastically endorse Beto O'Rourke for U.S. Senate.

The West Texas congressman's command of issues that matter to this state, his unaffected eloquence and his eagerness to reach out to all Texans make him one of the most impressive candidates this editorial board has encountered in many years."

-Houston Chronicle Editorial Board
This is definitely a huge shock and a win for Team Beto.
The
Houston Chronicle
, which leans so conservative on its editorial board it endorsed George HW Bush, George W Bush, Mitt Romney and a certain Rafael Cruz in 2012, just flipped the US Senate endorsement script and endorsed
Beto O'Rourke
.
"What sets O'Rourke apart, aside from the remarkable campaign he's running, are policy positions in keeping with a candidate duly aware of the traditionally conservative Texas voter he would be representing in the U.S. Senate," the Chronicle editorial board said.
The board then goes on to conclude that O'Rourke would serve as a check to President Trump, whom it describes as a "danger to the republic."
"Cruz is unwilling to take on that responsibility."
The
Chronicle
editorial board also called Rafael out for leading the 2013 government shutdown, and recited the negative comments from his Washington House and Senate GOP colleagues about him.
It also pointed out the obvious that Cruz has shown little interest "in addressing the needs of his fellow Texans during his six years in office."
Hey, his wife Heidi is tired of 'scraping by' on that measly $174,000 a year taxpayer funded salary anyway.
Of course, Rafael was hatin' immediately after the decision, calling the Chronicle a 'left wing rag'. Interesting to note you didn't say the same thing in 2012 when they endorsed your Canadian born azz.
Hey, just keeping it real. He may have a house in River Oaks and votes at the West Gray Multiservice Center, but the vast majority of Houstonians don't like him and don't claim Rafael as one of our own.
But yes, it's a huge win when the paper of record in the largest city in the state, and his home base goes with his opponent.