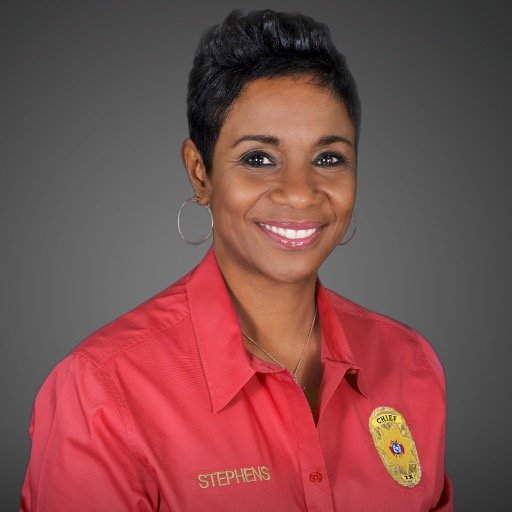 One of the other positive things that happened on Election Night was that the first ever African-American female sheriff in Texas was
elected in Jefferson County
That's the county 90 miles east of Houston along I-10 in which Beaumont and Port Arthur are the primary cities in.
She's Zena Stephens, and at the time she was elected on November 8 she was serving as the current chief of the Prairie View A&M University Police Department.
She served for 16 years in the Jefferson County Sheriff's Department, leaving as a chief deputy to take the chief's job at PVAMU in 2013 after serving in the Jefferson County Sheriff's Department as a field officer, in administration and in public relations.
Stephens when she accepted the PVAMU PD job became the first female chief in that department's history.
As you probably expected for a trailblazer, it wasn't an easy road to make that history. She had to win three elections to do so. In two of them, she faced off against better funded candidates.
Texas Black history moment. The first Black female deputy sheriff in Texas was Barbara Hayes Foreman. She was appointed in 1977 and served in Travis County (Austin).
But back to talking about our latest Black history maker.
In the March Democratic primary, Stephens knocked off Rod Carroll, the top deputy of retiring Jefferson County sheriff Mitch Woods, who is retiring after 20 years of service as Jefferson County sheriff. Carroll had the overwhelming support of Jefferson County law enforcement and the funding, but finished third in the primary.
If Stephens name is familiar to you, it's probably because of an incident
that garnered national news coverage.
During that March primary campaign, a gunshot was fired through a glass door at her campaign headquarters the night before the election by 19 year old Vidor resident (why am I not surprised?) Adam Carver who was allegedly uttering racial slurs as he did so.
Vidor is an odious Klan infested sundown town along I-10 in neighboring Orange County which has a long racist reputation in southeast Texas and with Black Texans across the state.
Carver was using his 2nd Amendment rights to express some of those Klan family values they preach and teach in Vidor. He was arrested, indicted and charged with deadly conduct, and is facing a court hearing on November 28.
Stephens topped the field in the March Democratic primary, but didn't get over 50% of the vote to win the nomination outright, so she was forced into a May runoff election for the Democratic nomination against former constable Joe 'QB' Stevenson.
In addition to the Democratic nomination, history was on the ballot in that Democratic runoff election battle. The winner would become the first ever African-American sheriff in Jefferson County, and Stephens prevailed
That win over Stevenson propelled her to the general election against the Republican nominee in former Beaumont PD Lt, Ray Beck, who raised six times more cash than Stephens for this race.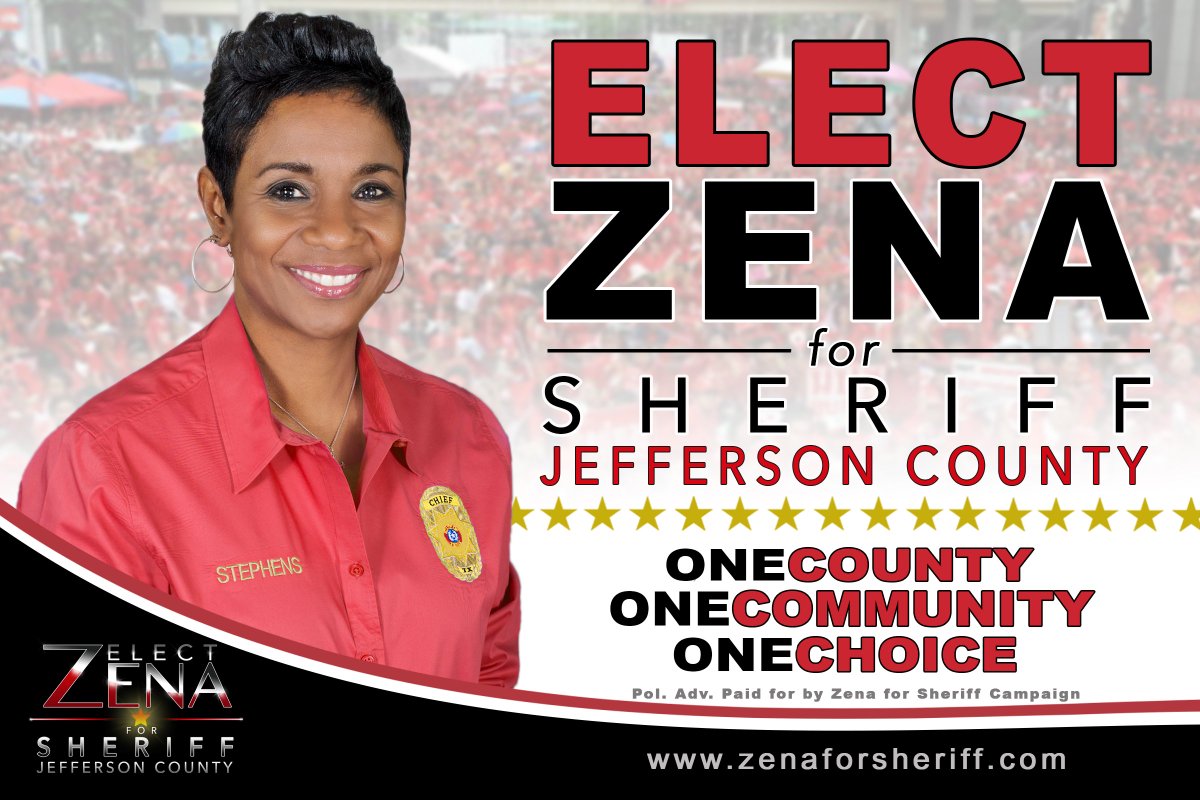 But as I've pointed out more than a few times, just because you have more money than your opponent doesn't mean you're guaranteed political victory.
Stephens won by 2,431 votes in a race that saw 86,701 total ballots cast. It was voters in Beaumont's northern and southern precincts along with Port Arthur voters that helped her seize the lead and hold on to win with 51.4% of the vote for the win despite a strong challenge from Beck. .
Sheriff-elect Stephens commented after her win about the historic nature of it.
"I think it is important, because I never saw anybody who looked like me in this role, or as a police chief, when I was growing up," said Stephens. "And so the idea, not just for girls but for any minority, that you can obtain these jobs at this level, I think that's important. And it's important for these jobs in law enforcement and any job to reflect the community they serve."
Congrats to Sheriff-elect Stephens for this hard fought accomplishment in a male dominated field. And at a time when confidence and respect for police forces is at a low ebb in Black communities across the nation, it''s an important accomplishment as well.