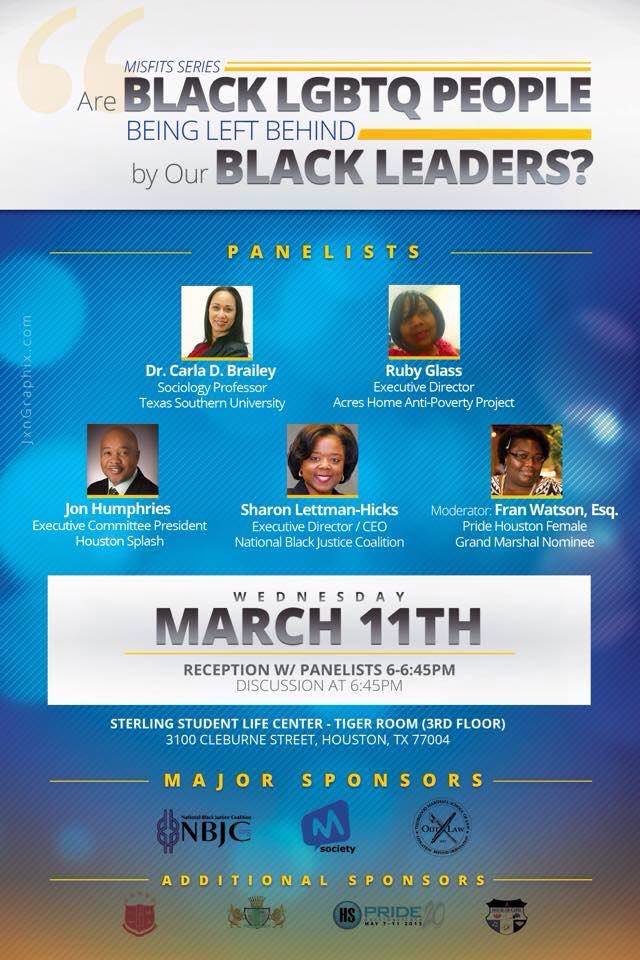 Another Misfits conversation moderated by Fran Watson will be taking place in H-town on March 11 which asks the question:
Are Black LGBTQ People Being Left Behind by Our Black Leaders?
From my trans perspective, the answer to that question depends on how you define Black leaders.
But I am less than happy about the deafening silence on trans issues coming from our politicians we elected with our votes and legacy civil rights organizations like the NAACP, and The Urban League.
One of the peeps taking part in this latest discussion in the Tiger Room on the Texas Southern University campus will be National Black Justice Coalition Executive Director/CEO Sharon Lettman Hicks.
There will be a reception that kicks this moderated conversation off starting at 6 PM CDT, with the moderated panel discussion scheduled to start at 6:45 PM.