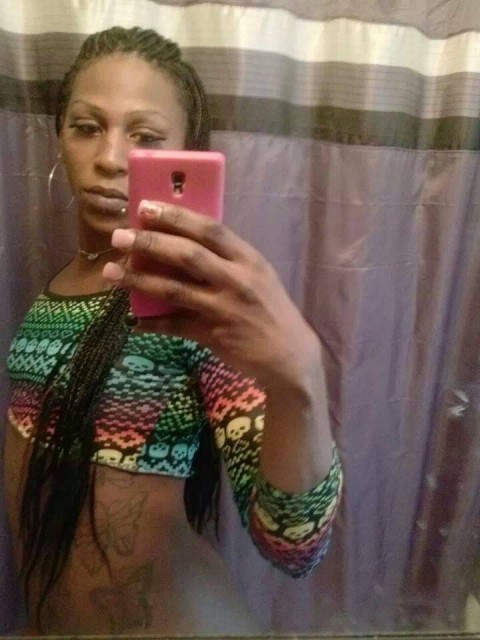 Okay, at this point I am starting to
feel like Florida Evans
in terms of hearing the news about another trans person that won't ive to see their 50th, much less their 40th or 30th birthdays.
I'm sick and tired of being sick and tired of writing these posts about another young Black trans person being murdered before they have even had a chance to live their lives.
Meet 25 year old
Ashton O'Hara of Detroit,
who was murdered on July 14. Ashton is sadly now the 14th trans person murdered in this deadly year of 2015 that has exceeded in 8 months the entire total of US trans murders for all of 2014. And once again, Ashton is another trans and gender variant person under the age of 30 who has been taken away from us far too soon.
We've had five murders announced in August alone and this month still isn't over yet. And yeah, this is the second one in Detroit in 2015.
Amber Monroe
was the other one, and the last report I had was her killer has yet to be found.
Once again, when will our #BlackTransLivesMatter? And far too often, the people killing us are other Black people. That was the case in this latest murder in which we already have an arrest in this case.
O'Hara's suspected killer, 37 year old Larry B.Gaulding is facing a first degree murder charge in a trial set to begin on September 24. Let's pack the courtroom and ensure that justice is served in this case.
One thing I am happy to see is that a
dialogue has been opened up
between the Detroit PD and the local community that will hopefully result in a reduction in crimes aimed at the trans population.
We also need other cis Black folks to stop cosigning on the conservafool driven hatred of trans people for their nefarious political purposes. We're tired of y'all in Black Cis World thinking that the way to be a 'good Christian' is to mimic white fundamentalists conservafools who have a deep seated hatred of blackness and Black people. .
As per usual, I'll be keeping up with this case as well in order to see if Ashton got justice.