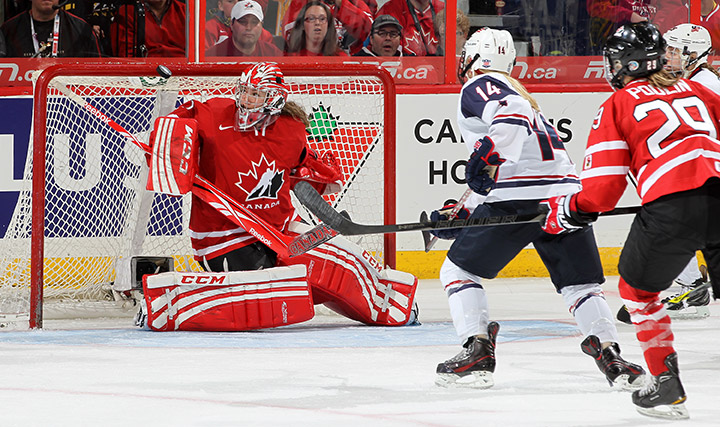 Told you Renee that the IIHF Women's World ice hockey title y'all won last year in Burlington, VT
was only on loan
.
Y'all spoiled our chance to fourpeat last year after winning
three straight IIHF titles
but it took y'all overtime to do it. We only needed regulation time to bring it back to our side of the border.
Team USA stormed into the SBP Arena in Ottawa and took it back with a 3-2 win in the title game in front of 13,776 witnesses to claim their fourth championship in five years.
It was the usual hard fought game with Team USA outshooting Canada in this one 30-16. It came down to the reigning NCAA women's player of the year Amanda Kessel firing the championship clinching goal, a wrist shot from the right wing just 3:09 into the final period.
Team USA will get to hold the IIHF world title until the next tournament is conducted in Sweden in 2015. The Olympics are happening in Sochi in February 2014 and the International Ice Hockey federation doesn't conduct the world championship tournament in Olympic years.
Speaking of the Olympics, the nations that have qualified for the women's Olympic hockey tournament are the 2010 defending Olympic gold medalists Canada, Japan, 2010 bronze medalists Finland, Switzerland, Sweden, the host nation Russia, Germany and the 2010 silver medalists United States.
It was so much fun winning that title in your nation's capital and on your soil. It may be your game, but the women's world championship trophy is back on US soil again. The Olympic gold medal is next.
USA! USA! USA!