Another day, another Black trans woman murdered
We go to Allendale County, South Carolina to discuss the latest trans person who has joined the ancestors way too soon.,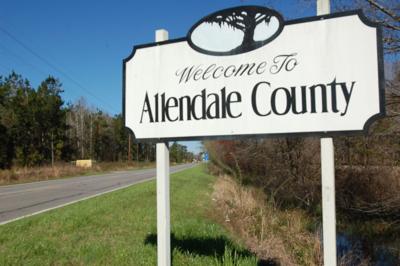 24 year old Pebbles LaDime Doe was found dead on August 4 inside a car parked in a driveway off Concord Church Rd.
Allendale County is situated along the South Carolina-Georgia border 90 miles from Charleston and 73 miles northwest of Savannah.
Neither the Allendale County sheriffs or the South Carolina state police have any suspects in this case. And as you probably guessed,
media misgendering
played a role in why it has take us
If you have any information that will lead to the arrest and conviction of Dime's killer, you are urged to call local law enforcement.
Now for the stats. Doe is the 14th trans person we have lost to anti-trans violence in 2019 and the second in South Carolina this year. Most infuriating to me as a trans elder is that Doe is the tenth we have lost under age 30.
As for funeral arrangements, the visitation will take place on August 10 at the
BF Cave Funeral Home
in Allendale, SC from 6-& PM EDT. The funeral will take place on August 11 starting at 12 noon EDT in Allendale, SC at the Magdalene Christian Church .
The family is accepting donations to defray funeral costs, and you can call Dime's mother Debra Sabb at 803-395-2834 for more details as to how you can help.
Rest in power and peace Dime. You trans family will not rest until the perpetrators of the crime against you have been captured and justice is served.
.