The Williams Sisters are still handing their tennis business in Melbourne for this year's edition of the Australian Open and cruising toward another Sister-Sister confrontation in the fourth round.
They handled their second round matches in different ways.
Venus continues to do it the hard way. She had another three set marathon against France's Alize Cornet, but unlike the first round match, she didn't have to go to tiebreakers to determine who won the sets.
Big Sis also flipped the personal tennis script by winning the first set, losing the second, then turning up her game another notch to overwhelm her opponent in the third.
She beat Cornet 6-3, 4-6, 6-0 to punch her ticket to the third round and a match with the world number one (for now) and the tournament number one seed in Simona Halep of Romania
Halep has also bee flirting with disaster herself the last two rounds, taking three sets to dispose of Kaia Kanepi of Estonia and Sofia Kenin of the US.
Serena so far has looked like her old dominating self.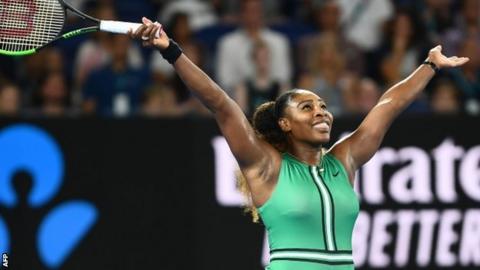 She rolled through another microwave tennis match, needing just 70 minutes to brush Eugenie Bouchard of Canada out of the tournament in straight sets 6-2, 6-2.
It was shaky at times, but 22 winners and capturing the last five games to close out the match definitely helps you close matches out in a hurry
Little Sis may only be seeded 16th, but she is still considered the person to beat here as she pursues her record extending eighth Australian Open title and her 24th Grand Slam title overall
Unless the refs start messing with her. And heaven help Naomi Osaka if they meet in this tournament. They are on the same side of the bracket.
But first, before we start talking about potential future matches, she has to handle her third round business against Dayana Yastremska of Ukraine. Yastremska has already taken out Sam Stosur in straight sets and 23rd seeded Carla Suarez Navarro in the second round in three sets.