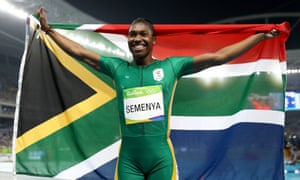 Well haters, Caster Semenya handled her Olympic business and won the 800m gold that eluded her in London.
Semenya won her race in a personal best time of 1:55:28, which is not only the best time run in the world in the 800m this year, it was also a South African national record.
What was even more delicious for me was that the silver and bronze medalists who finished behind the Olympic champion were also continental Africans. Burundi's Francine Niyonsaba captured the silver and Kenya's Margaret Wambui took the bronze/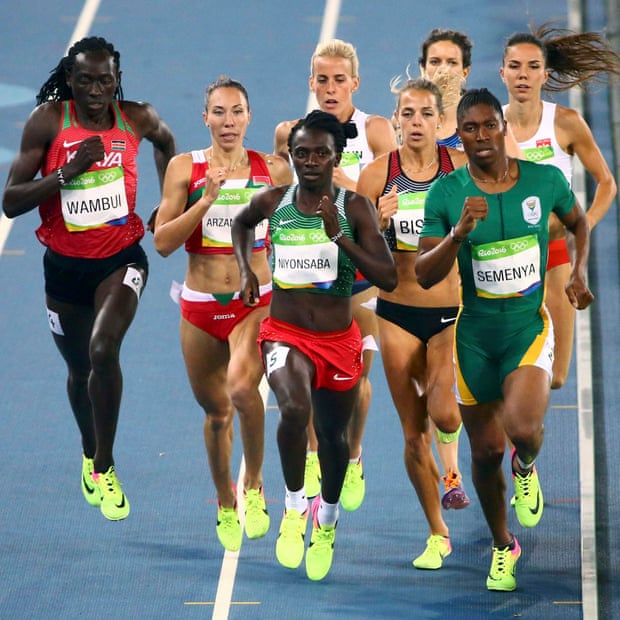 .And unfortunately, the same innuendo that has dogged Semenya since 2009 has popped up in Rio to shadow the silver and bronze medalists.
Niyonsaba took the lead in the race with 300m to go but Semenya unleashed her finishing kick with 150m left in the race to win
The haters can keep on pouting in the corner and trying to throw shade at the now 25 year old Semenya. The 800m gold medal is still going back to South Africa with Caster,
Congratulations, and see you in 2020 sis as you defend your title in Tokyo.