When January 1 rolls around TransGriot will start its second decade of operation telling it like it T-I-S is in terms of being an unapologetic truth teller in our community and talking about trans issues from a POC trans perspective.
During this tenth anniversary year fro TransGriot people asked me if I wanted to celebrate it with a party or other events. One of the best things you can do is keep dropping change on that TransGriot Tip Jar or consider sponsoring it. I plow much of what I receive back into the the operation of the blog.
One of the things I've wanted and needed to do for a while is not only get TransGriot its own domain name, but also get a logo for it. Thanks to Houston based
Koncept Kit
, I accomplished both those tasks.
Economic empowerment of our trans community ranks is important to me as well, and Koncept Kit being a person of color and trans owned firm also appealed to me as well.
It also gave me an opportunity to lead by example and spend my precious T-bills in our community.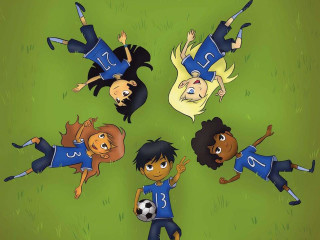 So who is Koncept Kit?
Koncept Kit
is a Houston media firm that does audio and visual work, photography, videography, web design and logo branding.
Koncept Kit did the artwork for Dr Colt Keo- Meier's trans themed children's book
Stacey Is Not A Girl
, and the photography and videography for the recent Gender Infinity Conference just to name some of the work they have done here locally.
After being impressed with their professionalism, how they handled that job and observing them do work at other community events, I tapped Koncept Kit to come up with a logo for my blog.
The game plan is to unveil it by the time my January 1 blogiversary rolls around. I've seen the new logo and love it. I think you readers will love it as well. The best part about the process is I got to spend some of my hard earned T-bills with a trans owned firm.
Thank you Koncept Kit for my TransGriot blogiversary gift to myself, and looking forward to seeing your skills turn my vision of a logo into reality.