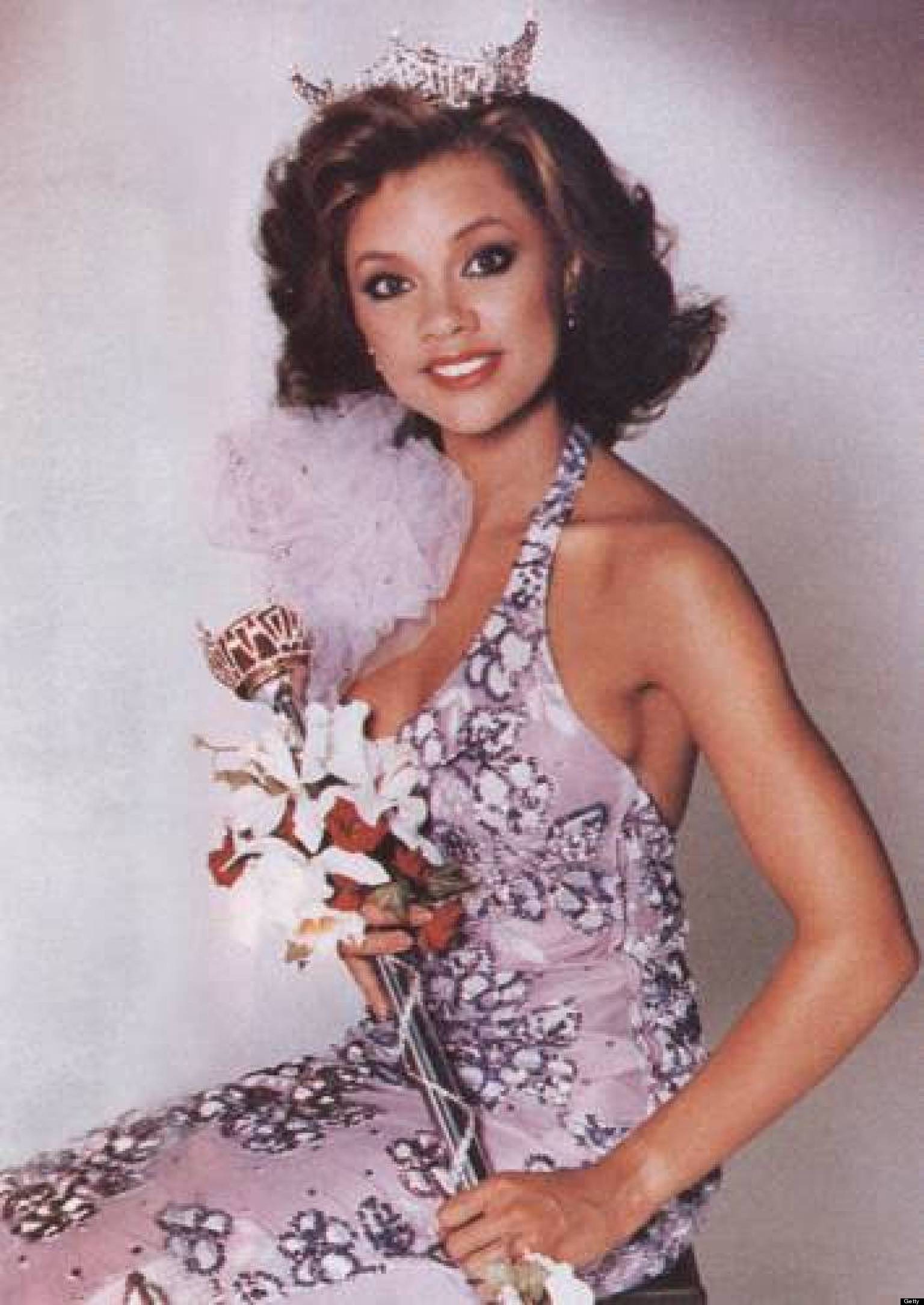 Today was the day 35 years ago that Vanessa Williams, who repped New York state, was crowned as the first ever Black Miss America back in 1983.
The 92nd annual competition took place in Atlantic City, NJ on September 9. This year's newly crowned Miss America, like the trailblazing Williams, is also a Black woman repping New York state in 25 year old Nia Imani Franklin.
Franklin is the ninth Black woman to wear the Miss America crown, and she was recently asked her thoughts during a
The
Clay Cane Show
interview concerning whether trans feminine contestants should be allowed to compete for the Miss America title.
Y'all know what my thoughts are concerning that question. Here's what Ms. Franklin had to say about it:
"That's something I haven't given a lot of thought to. I could see the organization may be going into a different direction in the future, but at this time our goal is just to focus on women who want to further their education."
She continued, "If trans women want to compete I think they should be able to — that's not something I think we are really putting too much emphasis on as far as, 'Are you trans? Check this box' when you compete. When I competed, in my application, there was nothing that asked me if I was a trans woman or not, so we're definitely not discriminating."
Yes, you are when the pageant has a rule that states only 'natural born women', whatever in the hell that means, can compete in the Miss America system.
The Miss Universe system has had since 2012 allowed trans women to compete, and later this year in Bangkok we will finally witness a trans woman competing for the Miss Universe crown in Spain's Angela Ponce.
But the 98 year old Miss America system, despite moves to modernize the pageant and make it more relevant to 21st century life, like ditching the swimsuit competition for a current events Q&A, still bans trans women from competing.
But glad to hear the current Miss America titleholder thinks trans women who fit the pageant's eligibility requirements should be allowed to compete for this prestigious crown.
And I hope that change happens sooner rather than later.