Today marks the 50th birthday of one of my DC homegirls in Ruby Corado, the founding ED of Casa Ruby.
I first became aware of her after the 2003 murder of trans Latina Bella Evangelista, and met her during one of my DC lobbying trips. Our friendship grew to the point that whenever I flew into or out of Washington DC to handle my activist business, she made sure she got her quality time in by either snatching my butt up at the airport when I arrived or picking me up from my hotels as I prepared to head to the airport to return home to Houston.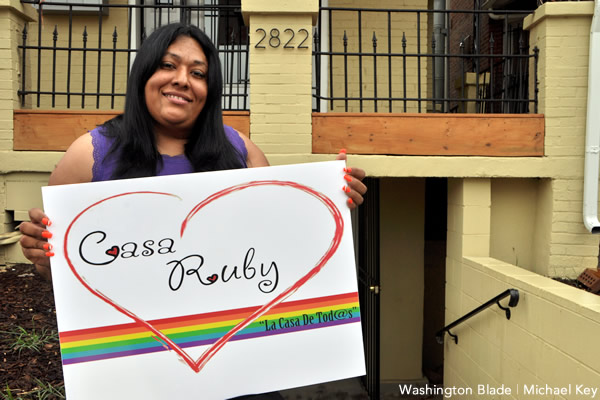 I remember when she started Casa Ruby in 2012, and I've been proud to see it grow to the level it has;
.
Most of my quality time trips with her involved me spending some time with the Casa Ruby clients and peeps there for its programming.
And yeah, there have been some interesting moments we've had at other TBLGQ themed conferences.
It's been a long challenging at times journey for her from leaving El Salvador at age 16 to becoming one of our country's highly respected advocates and founding ED of Casa Ruby.
She is a role model to Latina trans advocates like Ana Andrea Molina here in Houston and elsewhere, and has much respect in the Washington DC area and the immigrant trans Latina community. .
Happy 50th birthday Ruby! May you celebrate many more to come.!