The hate pastors are desecrating the Texas Capitol today trying to browbeat the Texas House and more specifically, the House State Affairs Committee into allowing those legislative abominations SB 3, HB 46 and HB50 have hearings and go to the House floor for a vote.
Um, no. Dignity and diversity over discrimination.
On Tuesday August 1 an event happened that I have wanted and we have needed to see for years happen in terms of progressive faith leaders showing up and rebuking their loud and wrong pastors.
It was sponsored by
Texas Impact,
a statewide interfaith advocacy network that was founded in 1973. The real Christians and progressive faith leaders were at the Capitol to express their opposition to the GOP hate slate and push back against the false Texas Values narrative that all Texas faith leaders support discrimination..
Christian, Jewish and Muslim leaders during this Texas Interfaith Lobby Day gathered for a day of events that included a prayer service on the floor of the Texas House, visits to legislators, advocacy training sessions and called for an end to attempts to pass the unjust anti-trans HB 46, HB 50 and SB 3 bills.
They spent this day driving home the message they were #MianstreamNotExtreme.
"Mainstream faith communities affirm the shared values of respect, dignity and welcome for every person,"said Texas Impact Executive Director Bee Morehead.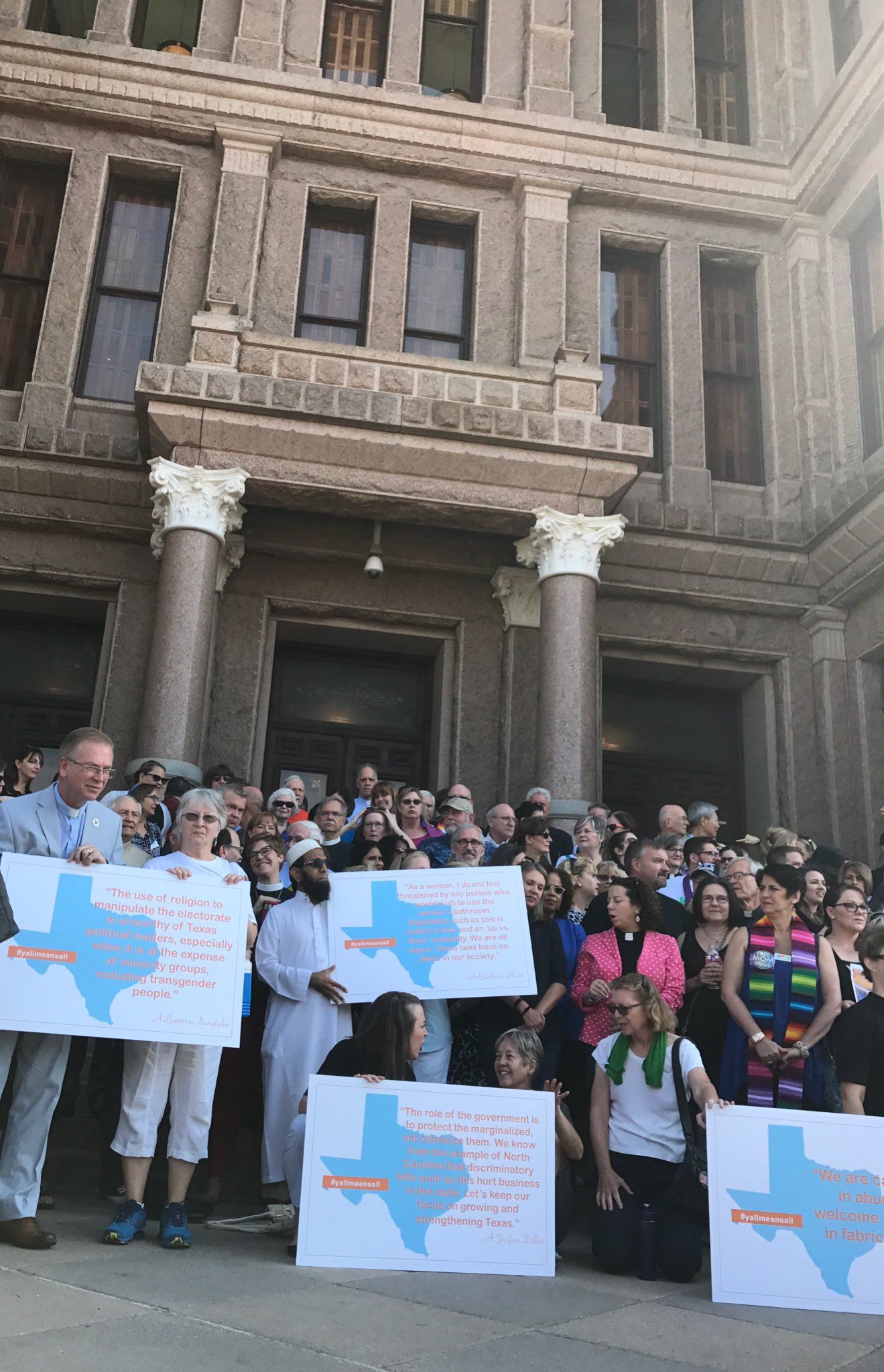 "Discriminatory legislation that targets individuals based on sex, sexual orientation or gender identity runs counter to Texas values."
Trying to pass that unjust legislation has already cost Texas $66 million in convention business with more in jeopardy as an ever lengthening list of corporate leaders urges the Texas House to just say no to discrimination.
So glad that Texas progressive faith leaders are part of that chorus of righteousness