I received the news about this while I was in the beginning stages of being waylaid by an illness that kept me miserable all weekend This is worse than me being sick because we have lost another trans sister.
We have now suffered our 12th murder of the year of a trans person. For the second time this year it has happened in Jacksonville, FL
She is 38 year old Antash'a Devine Sherrington English, who is originally from Albany, GA.
English died of a gunshot wound in a local hospital after being found during the early morning hours on Friday between two abandoned homes in the 1500 block of Ella Street.
English was for nearly ten years a featured performer at the InCahoots nightclub in the city and was known and loved in the community and as a multiple titleholder in the trans pageantry circuit
She had also been living as her unapologetic trans self for over 20 years.
The Jacksonville Sheriff's Office however, misgendered her when they announced her death,
According to a neighbor who didn't wish to be identified, someone driving by in a grey car and wearing a grey hoodie shot at her multiple times.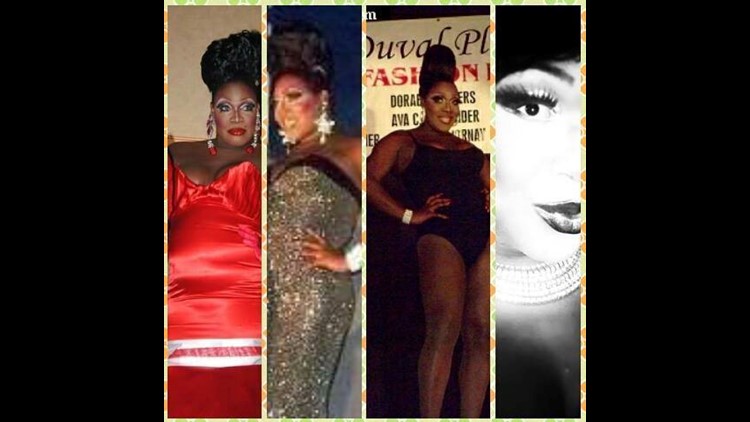 In addition to being the 12th person we have lost to anti- trans violence, she is now the
SIXTH
African-American trans or GNC person we have lost in 2018 .
And as already noted, she was under age 40.
The Jacksonville Sheriff's Office stated her death is an active murder investigation JSO is looking for any information or tips that will help solve this case. Call them
at 904-630-0500 or email JSOCrimeTips@JaxSheriff.org. To remain anonymous and be eligible for a cash reward of up to $3,000 for tips that lead to an arrest, contact Crime Stoppers at 1-866-845-TIPS.

The local community is having on June 7 a candlelight vigil starting at 7:30 PM EDT to remember Antash'a. The vigil will be followed by a benefit show at InCahoots starting at 9:30 PM EDT.
All proceeds for the benefit show will go to help English's family defray burial expenses.
Rest in power and peace Antash'a. It's our job to ensure that the memory of you life never fades from this planet and we don't rest until the person who killed you is caught, punished and doing time for it.