With the 2013-14 academic school year about to commence either this month or in September on many college campuses, I not only wanted to take a moment to give an early salute to the transpeople in the Class of 2014 that will be beginning their senior years on many campuses, but salute the class of 2017 that will be starting their freshman year on campuses across the nation.
I also wanted to make sure that as the summer vacation season winds down and fall approaches in several weeks, that we don't forget about a college freshman named Calliope Wong that will not be walking the campus of Smith College where she wanted to go. She is matriculating elsewhere on another college campus due to
hypocritical transphobia
in their application process.
In the wake of the drama that Smith College's rejection of Wong caused including
this Change.org petition
that has accumulated almost 5,000 signatures, the Northampton, MA based college stated they would put together a panel in the Fall 2013 semester to
look at the issue
.
Smith's dean of admissions, Debra Shaver, announced a committee would form to address the needs of prospective trans students at Smith. The committee will begin meeting in September, and in the interim, Smith will stop denying admissions to trans girls and women listed as male on their Free Application for Federal Student Aid (FAFSA) forms, which is what happened to Wong.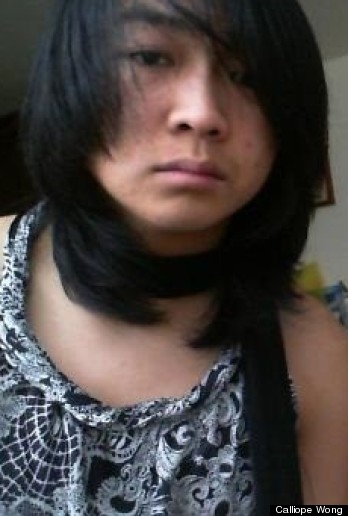 Well, the start of the
Fall 2013 semester
classes on September 3 is rapidly approaching, and don't think for a moment the trans community, Smith students, Smith alums who support trans feminine inclusion, transpeople in Western Mass and our allies forgot what happened to Calliope or what was said back in May. .
Our eyes will definitely be upon you starting September 3, and do not doubt for a moment we won't be paying attention to what does (or doesn't) happen on your campus on the issue of trans feminine inclusion on your campus.
The trans community is deadly serious in wanting this issue affirmatively resolved. We will be paying attention to whether the committee Dean of Admissions Debra Shaver alluded to in May will actually be formed and do the hard solid thinking and work to solve the problem.
Or is it as we suspect you were simply engaged in selling woof tickets in order to ratchet down the increasing negative publicity Smith College was getting at the time concerning the issue.
We trans bloggers will be paying attention, too to see which scenario plays out this fall.
TransGriot Note: This post is also up at Original Plumbing.