First up will be Isis King spending the next few days (Wednesday-Friday) on
The Bold and the Beautiful
playing Sonya, a friend of Maya Avant's who will also be featured in a fashion show that is being headlined by Maya.
If you're asking who's Maya Avant, she's a major character in the B&B universe that was recently revealed to be trans and is played by Karla Mosley.
Carmen Carrera will also pop up in one of the fashion show episodes as well.
Looking forward to seeing Isis on
The Bold and the Beautiful
, and I hope they make the Sonya character a recurring role for her.
The ESPY Awards are also on later tonight starting at 7 PM CDT, and they will feature Caitlyn Jenner receiving the Arthur Ashe Courage Award.
There has been some criticism of ESPN for giving the award to the recently out as trans Jenner, with Bob Costas questioning their motivation for doing so.
But as I've told people who have asked for my opinion about it, it's ESPN's call on who gets that award, and anything that humanizes us and shows a transperson doing something positive is a good thing for the community at large.
I'll also be interested in seeing Ms. Jenner, seeing the crowd reaction in the hall from her sporting peers to it and hearing what she has to say about it during her acceptance speech for it.
Then at 9 PM CDT is the long awaited debut of
I Am Jazz
on TLC.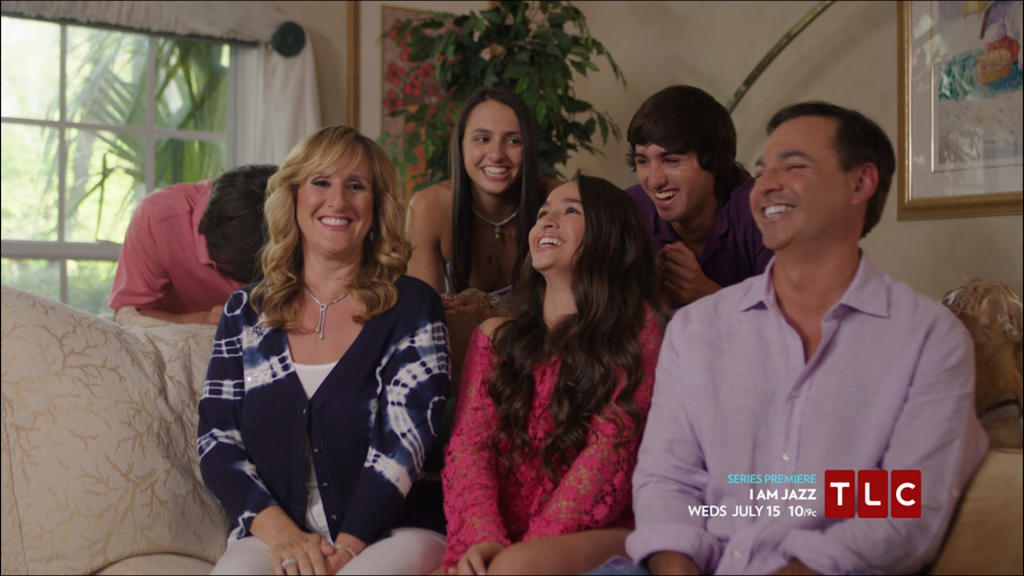 The reality show features our fave transteen Jazz Jennings and her family as the cameras follow her now 14 year old self as she navigates the world around her.
Jazz is one of the sweetest people you'll ever want to meet along with her mom Jeanette, and I've been looking forward to the debut of this show ever since it was announced that it was going to happen.. I believe once America gets to see the amazing Jennings family onscreen they'll fall in love with Jazz and them.
So if you can't watch any of those shows, you may wish to set your DVD's and check them out later.
TransGriot Note: In the interest of journalistic integrity, need to note that Isis and I both share as of yesterday the same celebrity publicist