Y'all know how much I love my little sis Isis King and enjoyed hanging out with her and the cast of the
Hello Forever
movie when
it debuted at WorldFest here
in H-town.
Well, my sis is going to be back on the small screen to do a guest appearance on the CBS soap opera
The Bold and the Beautiful
.
As you know
The Bold and the Beautiful
has an ongoing and
evolving trans lead character
in Maya Avant played by Karla Mosley.
Maya is the lead model for Forrester Creations, and starting on Wednesday there will be a fashion show featuring Maya and Isis as one of the models.
I also noted this photo of Isis, Karla and possibly Carmen Carrera on a website that tracks soap opera news, so can I presume based on that photo this particular soon to be broadcast Forrester fashion show in question has all trans models?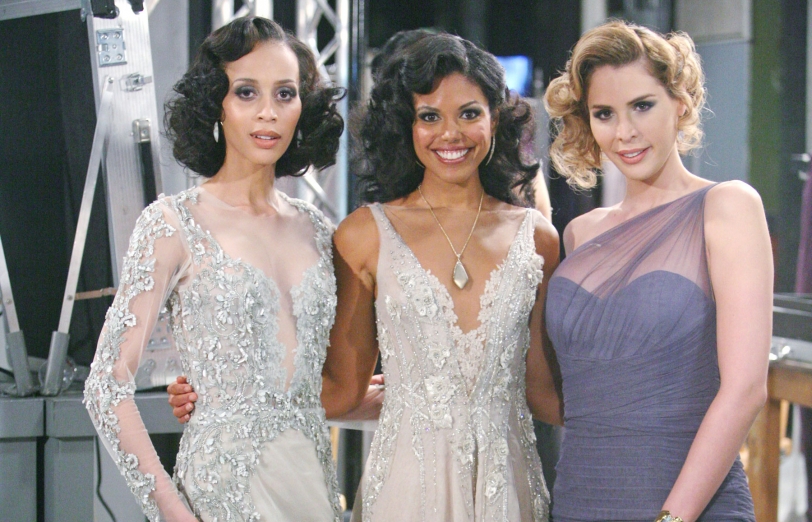 The
B&B
episodes featuring Isis will start on Wednesday and run through Friday, and I'm pleased and excited for her . I'm looking forward with heightened interest to watching those upcoming
Bold and the Beautiful
episodes and see how they transpire.
As for my sis Isis, she's becoming more visible these days, and I hope this leads to more amazing opportunities and acting work for this hard working lady.