One of the things I'm absolutely sick of along with other African-Americans is the racist hatred and trans misogyny that flows from the mouths of vanillacentric privileged white peeps mad that their European tennis glamazons weren't up to the task (again) of beating the world's number one ranked tennis player in Serena Jameka Williams.
It's not a new problem. I've
written about it previously
, but it still pisses me off to see it.
Serena earned that sixth title, going through a three set match with Victoria Azarenka in the quarters, beating down Maria Sharapova for the (ho hum) 17th straight time since 2004 in the semis and taking out a tough Garbine Muguruza to claim that 'Williams'-don crown and the Serena Slam
But y'all still hate on her.
I'm tired of this ongoing pattern of successful Black female athletes like Serena Williams having their femininity attacked because they excel at what they do. It is part of the same four century old racist pattern of whiteness and white supremacy demonizing Black women and Black womanhood in general.
If Serena Williams had the same number 34 ranking as Sloane Stephens and the same number of Grand Slam titles won (zero) instead of being the World Number 1 ranked player with 21 Career Grand Slams (and counting), white folks wouldn't be saying jack about Serena.


Neither would they be saying anything if she were mixed race like 18th ranked Madison Keys trying to downplay the fact she has a Black father. Then again Keys, like Stephens hasn't won a Grand Slam either. Keys was vanquished by Serena in straight sets in the 2015 Australia Open semis.
Serena clearly being the best women's tennis player on the planet, repeatedly kicking European tennis glamazon azz, staking her increasingly unassailable claim to being the greatest tennis player of all time while being unapologetically Black and a curvy dark skinned Black woman who got back in a sport with predominately white players is clearly setting some people free and has since 1999.

And I'm enjoying every nanosecond of Serena's tennis superiority as the vanillacentric privileged haters try to find a reason to not give her credit for her decade of dominance. .


I didn't appreciate the problematic July 10 New York Times tennis body image article by Ben Rothenberg that insinuated in thinly racist tones that Serena's was the body the glamazons didn't want to have.

Well, Serena's happy with it, Black women are happy with it, her fans and supporters are happy with her fine brown frame, and so am I

As one person who slammed the article on Twitter remarked about the description of Serena as 'animal-like said and I concur with that,
"This black people as 'beast' thing needs to go down with the #ConfederateFlag."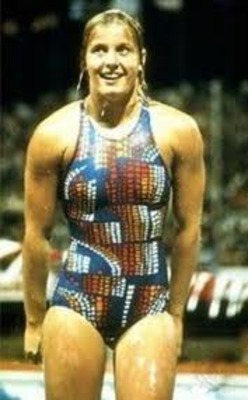 Even David Frum's tired behind tried to shadily slime her by throwing out the steroid accusation before retracting after getting called out about it.

FYI dog, since tennis is an Olympic sport, it uses the same IOC drug screening protocol.to the point that during last month's French Open, Serena was playing and beating all comers at Roland Garros while suffering from a cold.


David, ask the former East Germans or Shirley Babashoff what women on steroids look and sound like before you have several seats and some strawberries and cream flavored Haterade.

And still Serena rises. And y'all hate it.

See y'all in New York at the US Open.