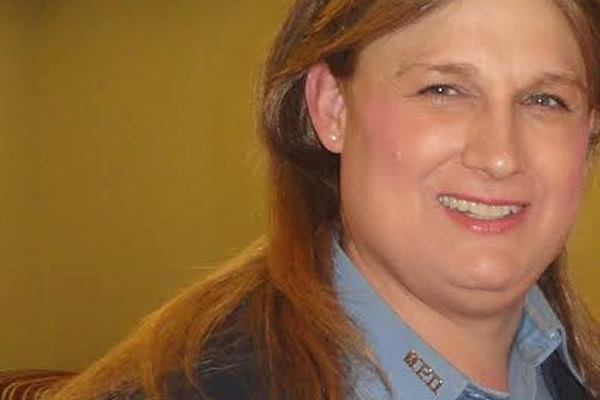 The last time the Washington DC Metropolitan Police Department had a trans feminine officer in their ranks was the
late Bonnie Davenport O'Neal
who served from the late 70's until her retirement in 1999.
During a TDOR event in DC last November in which Metro Police Chief Cathy Lanier spoke, the DC trans community was surprised to learn they now for the first time since Bonnie Davenport O'Neal retired, have a trans officer on the force in Sgt. Jessica Hawkins.
Her coming out to her colleagues had occurred before she introduced Chief Lanier at that Transgender Day Of Remembrance event in front of the 250 people in attendance. After hearing from Chief Lanier the news of Hawkins' coming out as trans, gave her a standing ovation.
As of March 3, Sgt. Hawkins makes history again as
the first trans person to lead t
he DC Metropolitan Police Gay and Lesbian Liaison Unit.
That groundbreaking GLLU news was welcomed by local TBLG groups and longtime DC activist Earline Budd, who said in a
Washington Blade
interview, "I'm going to work with her to do whatever I can to help her get acclimated to the community, especially the trans community of color."
Congratulations to Sgt. Hawkins, and hope she does a wonderful job as she assumes this historic leadership position in the Washington DC Metropolitan Police Department.
I'm very pleased to hear and, yes, ecstatic that the city has moved forward with putting a transgender person in such a position, which is needed within the police department," said Budd. "But at the end of the day I just really need to know that Sgt. Hawkins understands what she's taking on in terms of that position based on those like Sgt. Mahl and Sgt. Brett Parson who have held that position and understood that they really have to get to know the community and did get to know the community." - See more at: http://www.washingtonblade.com/2015/03/10/trans-woman-named-head-d-c-gay-police-unit/#sthash.dAZGR063.dpuf