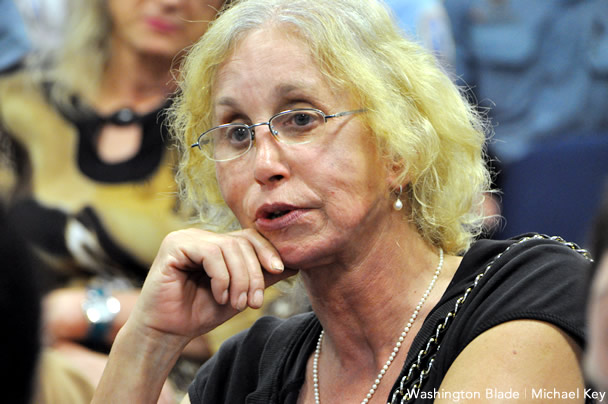 I've mentioned a few times in my posts about my trips to Washington DC longtime trans activist Jeri Hughes. When I'm inside I-495 and chilling at her I get the opportunity to have some long and thoughtful conversations about the state of the trans community and countless other subjects with her every time I'm in her presence.
I also know she's proud of living in the District, and I was happy to discover courtesy of an October 31
Washington Blade article
that she is running for the presidency of the Gertrude Stein Democratic Club when the group holds its officer elections on November 18.
The Gertrude Stein Democratic Club
was founded in 1976 and is the voice for TBLG Democrats in Washington DC. It is also the founding chapter of the National Stonewall Democrats and according to their website one of the oldest Democratic Clubs inside I-495.
If she is successful, Hughes would become the first trans person to serve as the Gertrude Stein club's president but wouldn't be the first elected to a leadership position in that organization. Transgender and Democratic Party activist Julius Agers served as the club's vice president two years ago.
Best of luck Jeri and hope I have some wonderful history to report on come November 18.